Detailed Review of ThriveCo Exfoliating Foaming Facial Cleanser
About ThriveCo Exfoliating Foaming Facial Cleanser
ThriveCo's Exfoliating Foaming Facial Cleanser contains gentle chemical exfoliants that remove dirt, grime, and dullness to reveal fresh, healthy skin with every wash. Coming to skin care management, it decongests the pores and gently clarifies the skin. It is the best alternative to harsh chemical scrubs which cause damaging micro-tears on the skin's surface. However, thus is suitable for all skin types & can be safely incorporated in your skin management routine.
Fast Facts

• Product Name: ThriveCo Exfoliating Foaming Facial Cleanser
• Volume: 80 ml
• Benefits: This mildly exfoliating daily face wash clears the surface and deep impurities to thoroughly clean the skin.
• Active Ingredients: Alpha Hydroxy Acids and Beta Hydroxy Acids
• About the brand: ThriveCo is a science-backed brand that develops innovative beauty solutions by involving the latest technology and best of ingredients.
Benefits of ThriveCo's Exfoliating Foaming Facial Cleanser

• Offers gentle and regular skin exfoliation: It is a daily exfoliant, that resurfaces the skin with every wash. The combination of AHA and BHA decongests the pores and allows the following skincare products to perform better by penetrating the skin.
• Prevents acne breakouts: The pore cleansing action of this cleasner removes blackheads and whiteheads that are the prime cause of acne and pimples. Besides that, it combats pimple-causing bacteria and keeps acne flare-ups at bay.
• It has anti-ageing benefits: ThriveCo's Exfoliating Foaming Facial Cleanser improves cell turnover and diminishes the appearance of fine lines and wrinkles. It also increases elasticity and adds firmness to the skin.
• Reveals healthy-looking skin: The foaming face wash sloughs away dirt and impurities by dislodging impurities and dead skin cells to reveal healthy-looking, glowing fresh skin.
• Fade blemishes: Over time, this foaming facial cleanser reduces skin discoloration by continuously regenerating the skin, with every use.
• Doesn't irritate the skin: Sometimes exfoliation can be harsh on the skin. Allantoin's anti-inflammatory properties combat the dryness caused by AHAs and BHAs and protect the moisture barrier of the skin.
• Safe and effective formulation: ThriveCo products are dermatologically approved, cruelty-free, and devoid of nasty chemicals like mineral oil, parabens, artificial fragrances, dyes, sulfates, silicones, and phthalates.
ThriveCo's Exfoliating Foaming Facial Cleanser
Who can use ThriveCo's Exfoliating Foaming Facial Cleanser

This face wash is suitable for teenagers and adults belonging to all genders. It suits all skin types and is excellent for people with oily, acne-prone, textured skin.
How to Use ThriveCo's Exfoliating Foaming Facial Cleanser
Your skin care journey begins by using the pump to dispense an adequate amount of the facial cleanser. Apply the luxurious foam to the face and massage in circular motions for about 30 seconds. Allow the face wash to sit on the skin for about 1 minute before washing it off. The formula is gentle enough to be used once every day.
Clarifying Skincare Routine
STEP 1
ThriveCo Exfoliating Foaming Facial Cleanser, 80ml
It clears the surface and deep impurities to deeply clean the skin.
STEP 2
ThriveCo Pore-Minimizing Ultimate Toner, 250ml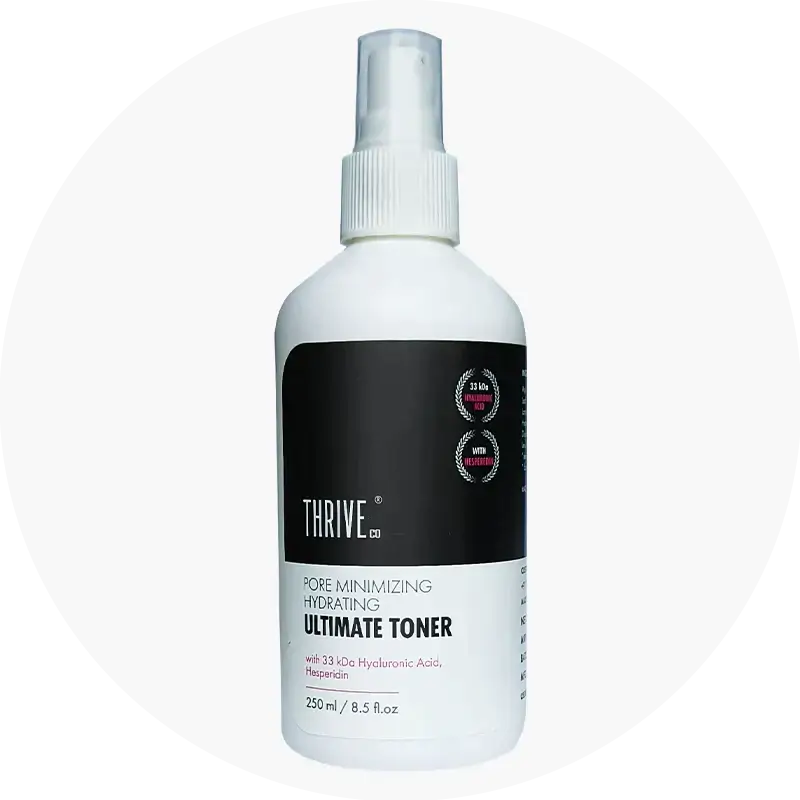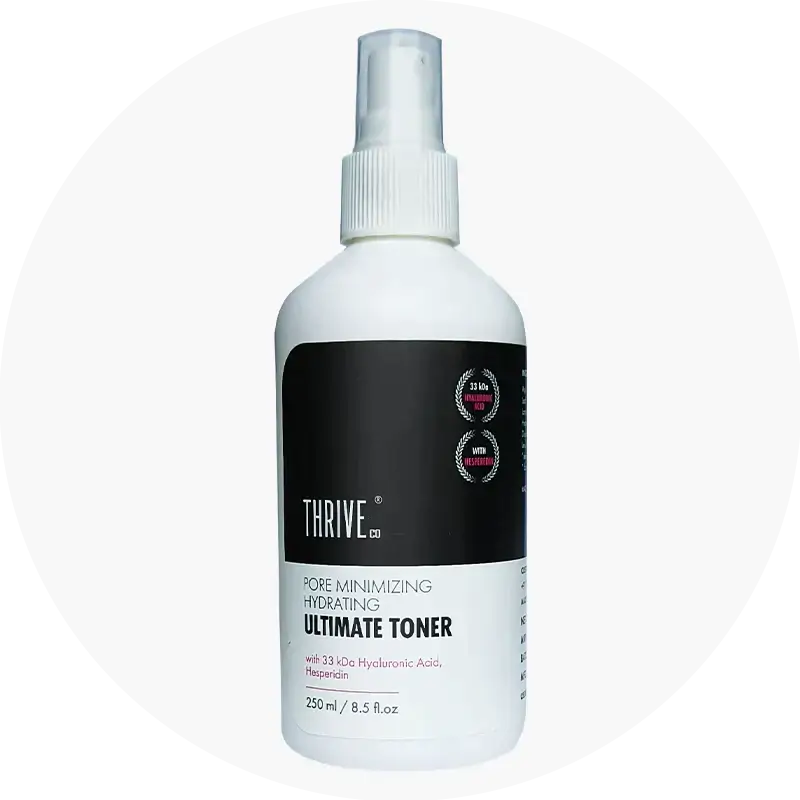 This toner is excellent for minimizing enlarged pores. Plus, it unclogs congested skin and smoothens skin's texture.
STEP 3
ThriveCo Radiance Serum, 30ml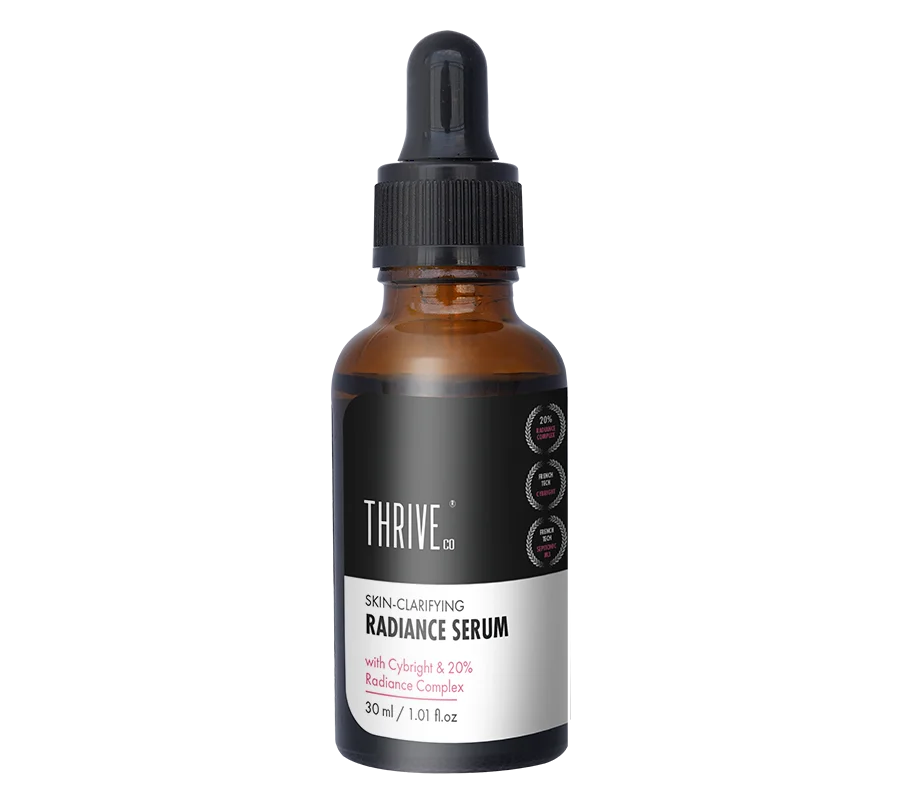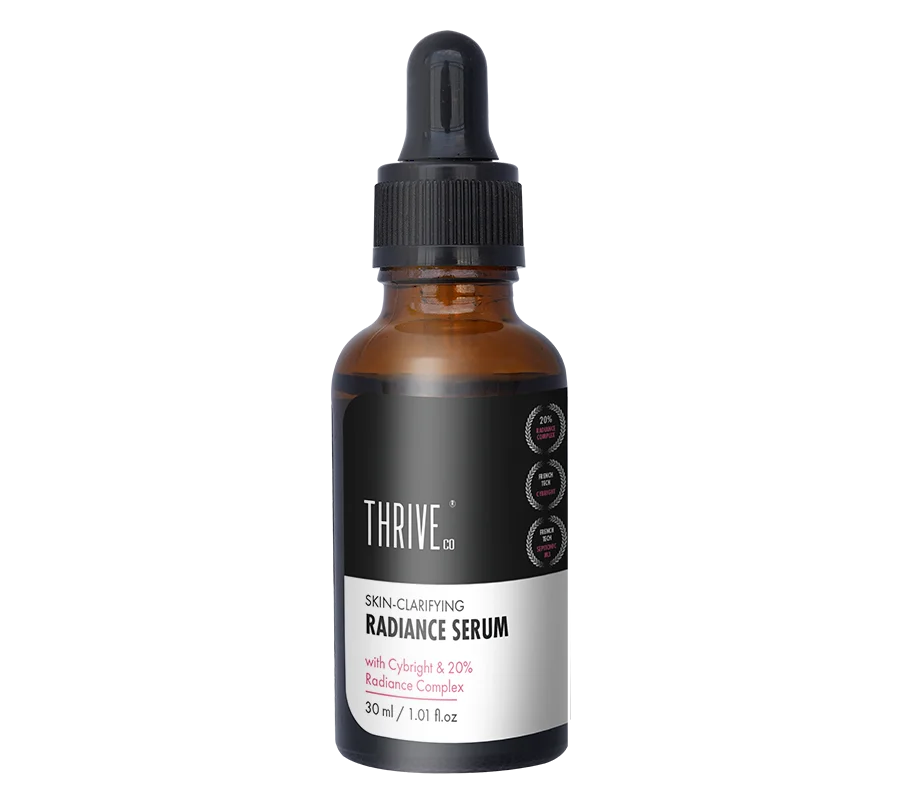 It contains Tranexamic Acid, Azelaic Acid, Kojic Acid, Niacinamide and Cybright to even out skin tone and texture.
STEP 4
ThriveCo Daily Sunscreen Gel, 50ml
It contains Polyglutamic Acid and Hyaluronic Acid that Hydrate the skin. Titanium Dioxide and SunCat DE offer long-lasting protection from UV rays and blue light damage.
Packaging Review
• Product Texture: Smooth and foamy
• Color: White
• Product Scent: Fragrance-Free
• Packaging Feel: Plastic bottle with a pump dispenser
Results Expected:
The skin feels balanced and squeaky clean after every wash. Compared to traditional exfoliating face washes it does not dry out the skin and offers multi-level cleansing. A considerable reduction in acne breakouts can be observed over time, making it effective for acne treatment. Skin appears clearer, glowing with lesser blemishes and textural irregularities.
ThriveCo's Exfoliating Foaming Facial Cleanser