Detailed review of ThriveCo's Hair Prime Serum
About ThriveCo Hair Prime Serum

ThriveCo's Hair Prime Serum is truly one of a kind product infused with arcolys, which is literally a god ingredient when it comes to reducing and reversing gray and white hair. It directly and aggressively attacks specific target regions and promotes melanin production, resulting in optimal results. Its rich formula also makes the hair grow longer, thicker and healthier. We truly believe when we say that this ingredient will make all the difference in your hair care journey and is an absolute must if you've been facing graying of hair.
Fast Facts

• Product Name: Anti Grey Hair Prime Serum
• Volume: 50 ml
• Benefits: This all round serum has multifaceted purposes including progressively recovering hair's natural pigment while also ensuring melanin production in abundance to revive hair's natural pigmentation.
• Active Ingredient: Arcolys
• About the brand: ThriveCo is a science backed skincare and haircare brand that thrives on cutting edge technology and result oriented formulations bringing together the best minds in the business to ensure that the self care needs of Indian audiences are not being overlooked. Being environmentally friendly and realistic in its approach, free of silicones, parabens and other such products, the brand has in a less time created a big impact and become a complete customer favorite.
Who can use ThriveCo's Anti-Grey Hair Prime Serum?
This product is gentle and effective by nature. The serum is safe to be used by anyone above the age of 18. Most people who experience premature greying around the age groups of 20-38 years can liberally use it. However, we highly encourage you to check out the list of ingredients listed behind the package to make sure there's nothing that can have an adverse reaction to.
Benefits of ThriveCo's Anti-Grey Hair Prime Serum

• Its powerful nutrient dense formula fights the causes for premature grey hair. Containing one of the most effective ingredients to combat hair whitening, Arcolys has antioxidant properties which effectively and efficiently facilitates in recovering the hair's natural, dark pigment from the roots while simultaneously also increasing the melanin production in the hair follicles.
• Time efficient and pocket friendly method to regain youth. The formulation cuts down on the need for regular and consistent hair color appointments, artificial dyes and even prevents one from gravitating towards harmful and unhealthy ways which would ultimately and untimely ruin hair.
• Promising results. Scientifically been proven after analyzing hundreds of thousands of data that ThriveCo's Anti Grey Hair Prime Serum has seen a tremendous growth and effect among the people and has been very helpful in reducing whitening, and increasing density and proportion of the natural pigment of hair. The results can be observed in less than 2.5 months and are substantially visible under a period of 5 months.
• Tremendously improves hair health. The dermatologically tested serum has proved to play a crucial role in improving hair's overall health by making it softer, denser, thicker and shinier.
• Free from harmful ingredients. Most importantly, it doesn't contain any harmful ingredients posing a serious threat to both your hair shaft and hair health. All the ingredients that have been used are safe, tried and tested, cruelty free and deprived of any nasty toxins as well.


THRIVECO ANTI-GREY HAIR PRIME SERUM
For getting the maximum out of this we recommend either including the serum in your morning routine or using it at night just before sleeping. Use the dropper to dispense 4-5 drops of the serum or whatever the requirement is for your hair and then apply it all over the specific area on the scalp to allow it to moisturize and absorb well. Massage it by taking it to the roots as well for 5 minutes and you're good to go.
STEP 1
ThriveCo Rosemary Shampoo, 250ml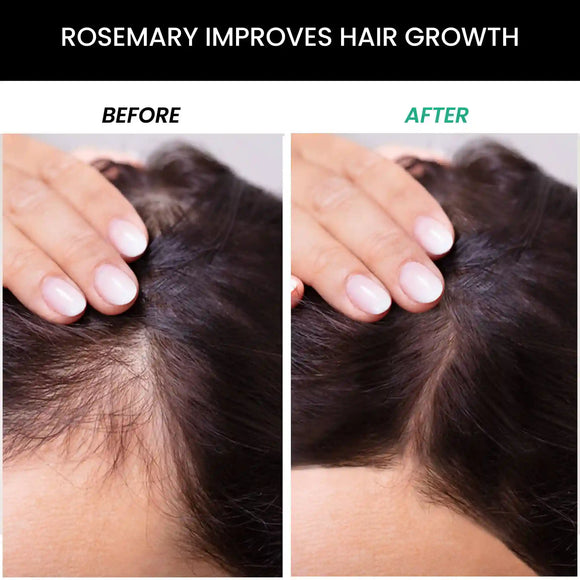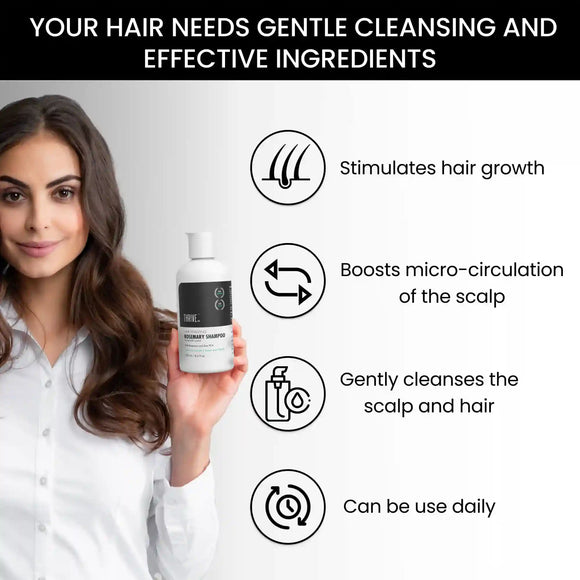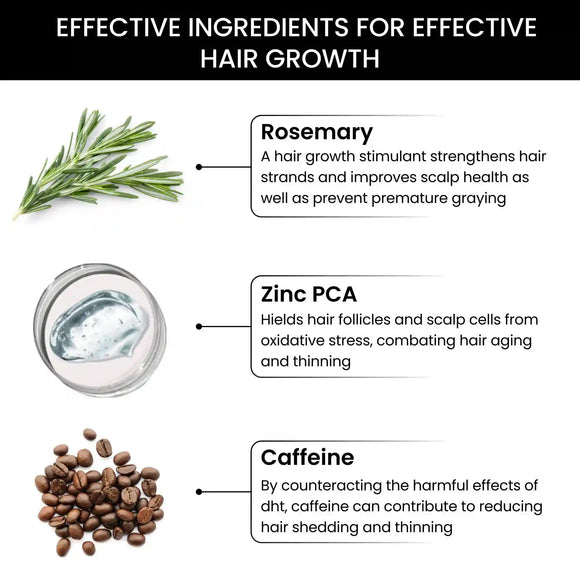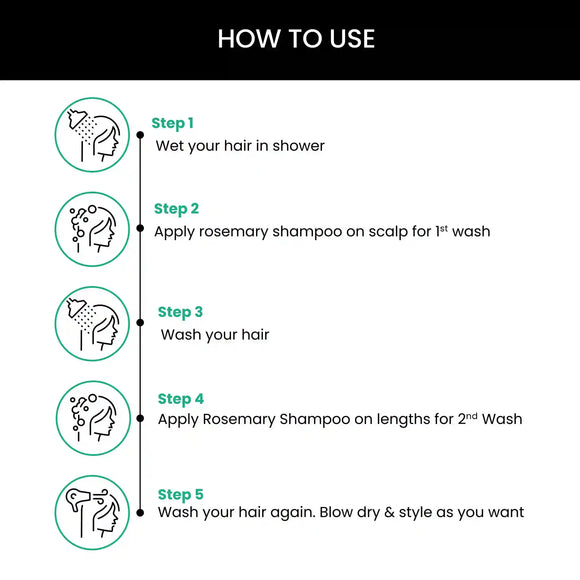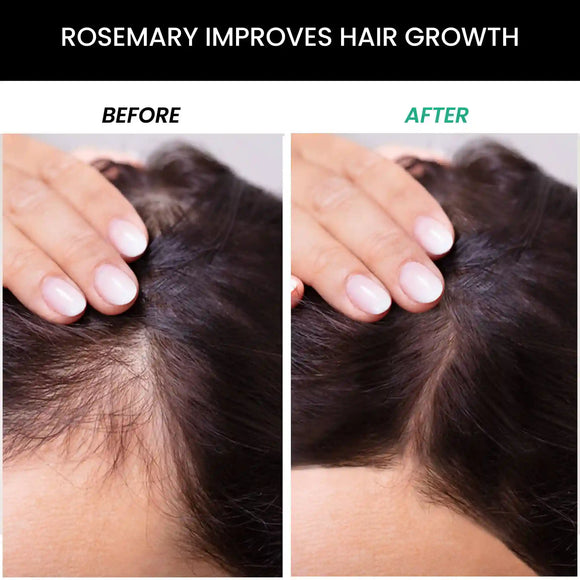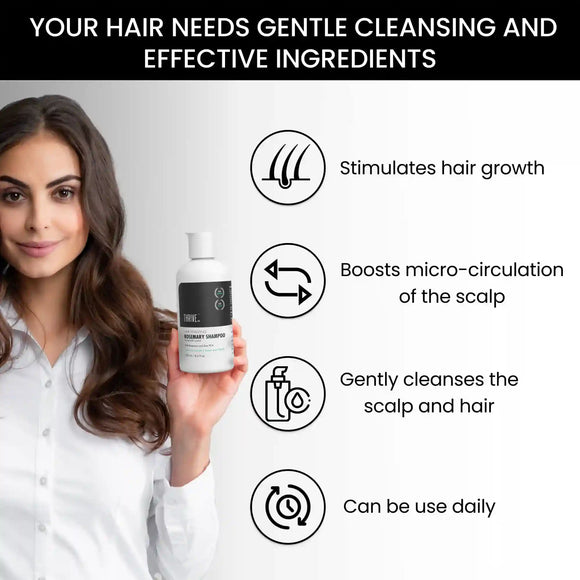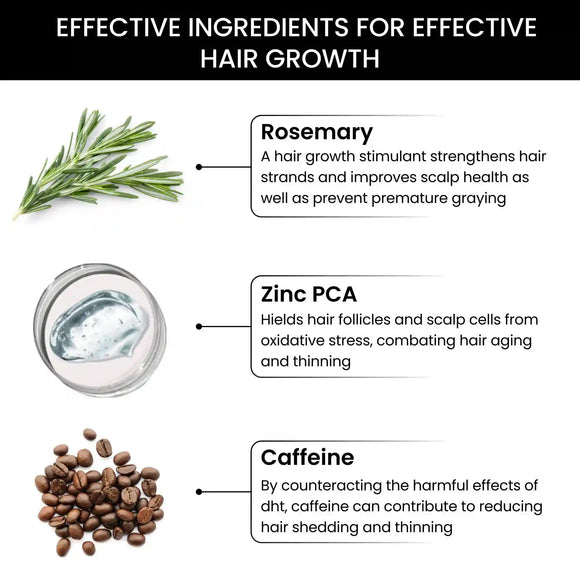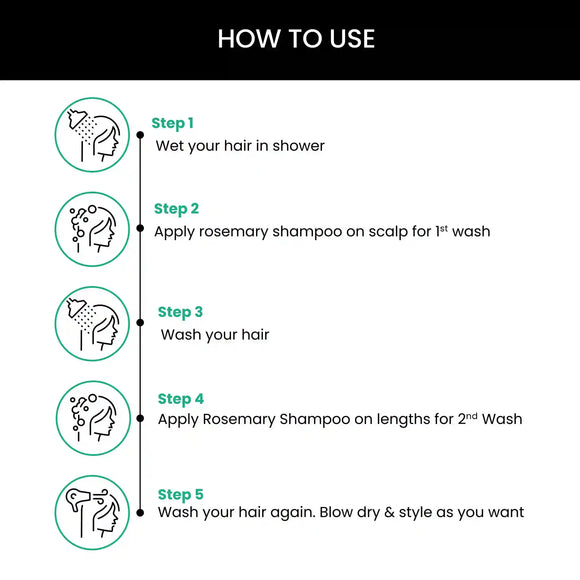 An easy fit into everyday hair care regime, this mild shampoo fights hair loss, boosts hair growth and improves hair volume. Formulated with Caffeine, Jamaican Black Castor Oil, Arginine & Amino Acid Complex, it is the ideal solution to all hair care problems.
STEP 2
Thriveco Anti-Grey Hair Prime Serum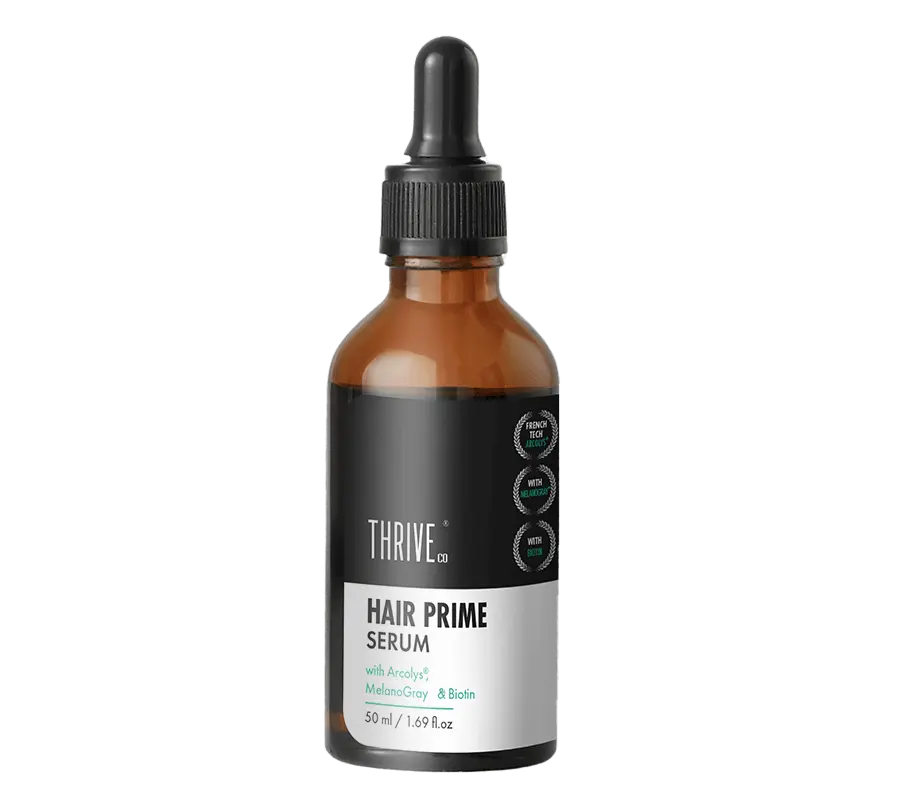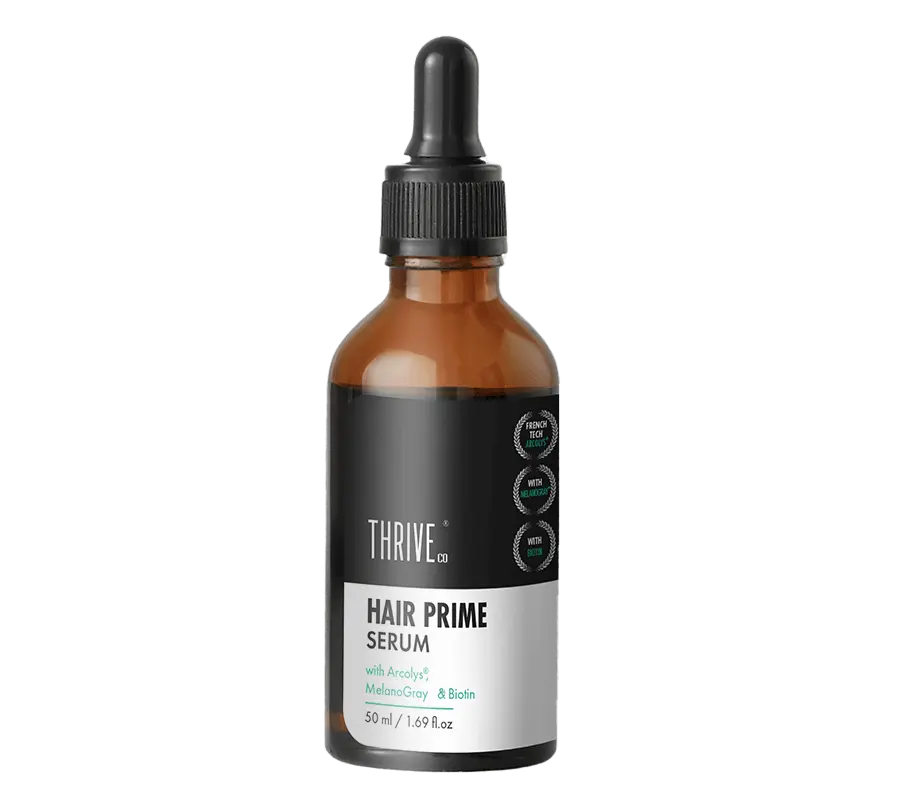 This breakthrough serum with Arcolys helps recover the hair's natural, dark pigment from the roots, promotes melanin production and inhibits hair whitening.
STEP 3
ThriveCo Hair Growth Serum 2.0 | 50ML
Formulated with Redensyl, Anagain and Procapil, this one of a kind serum is scientifically proven to cease hair fall and reactivate hair stem cells to stimulate healthy hair growth.
• Product Texture: Liquid
• Color: Clear Liquid
• Product Scent: Fragrance-Free
• Packaging Feel: 50ml dark glass bottle with a dropper dispenser
Results Expected:
With regular use for 2.5 to 5 months, noticeable growth of rich black hair with lesser grey hair density.
THRIVECO ANTI-GREY HAIR PRIME SERUM