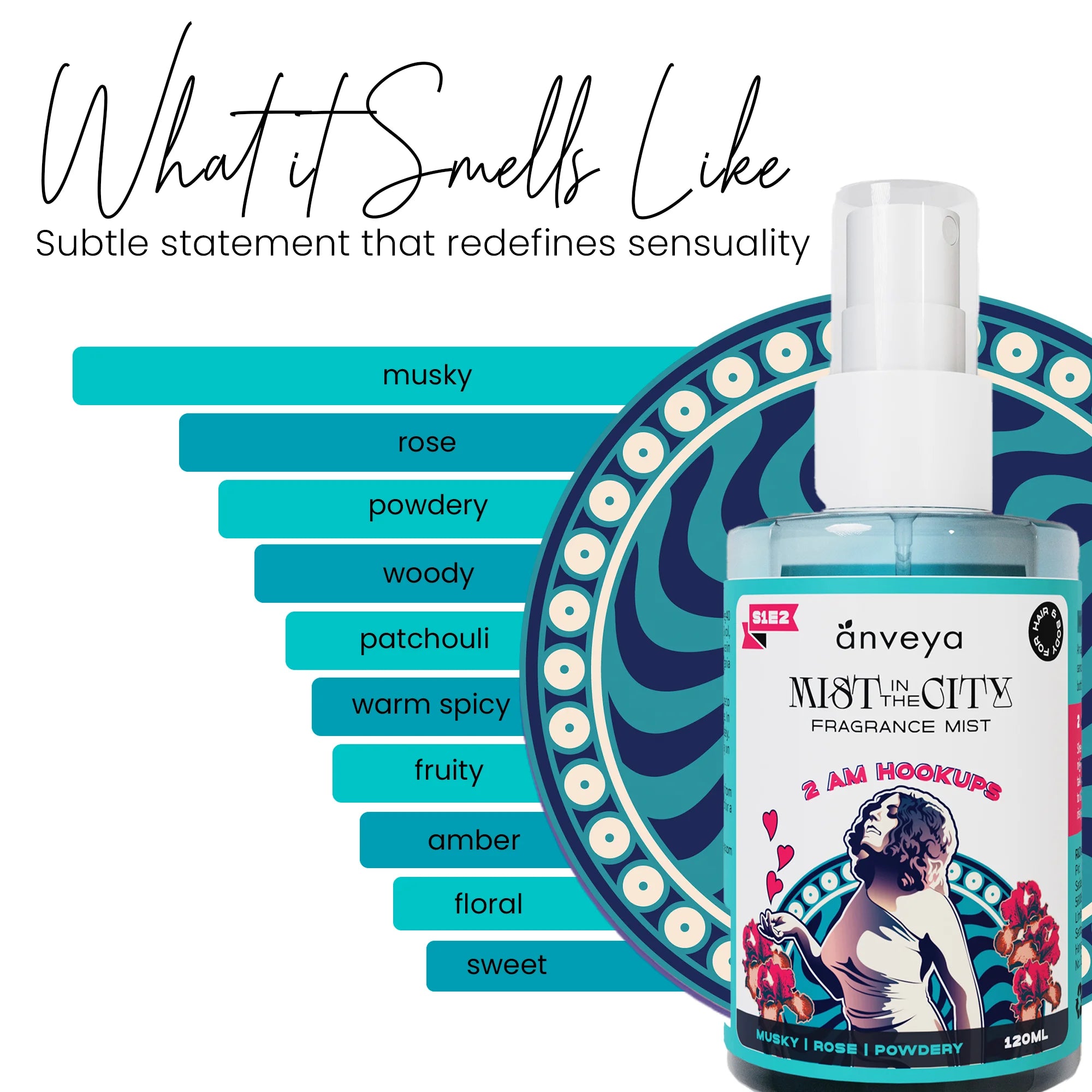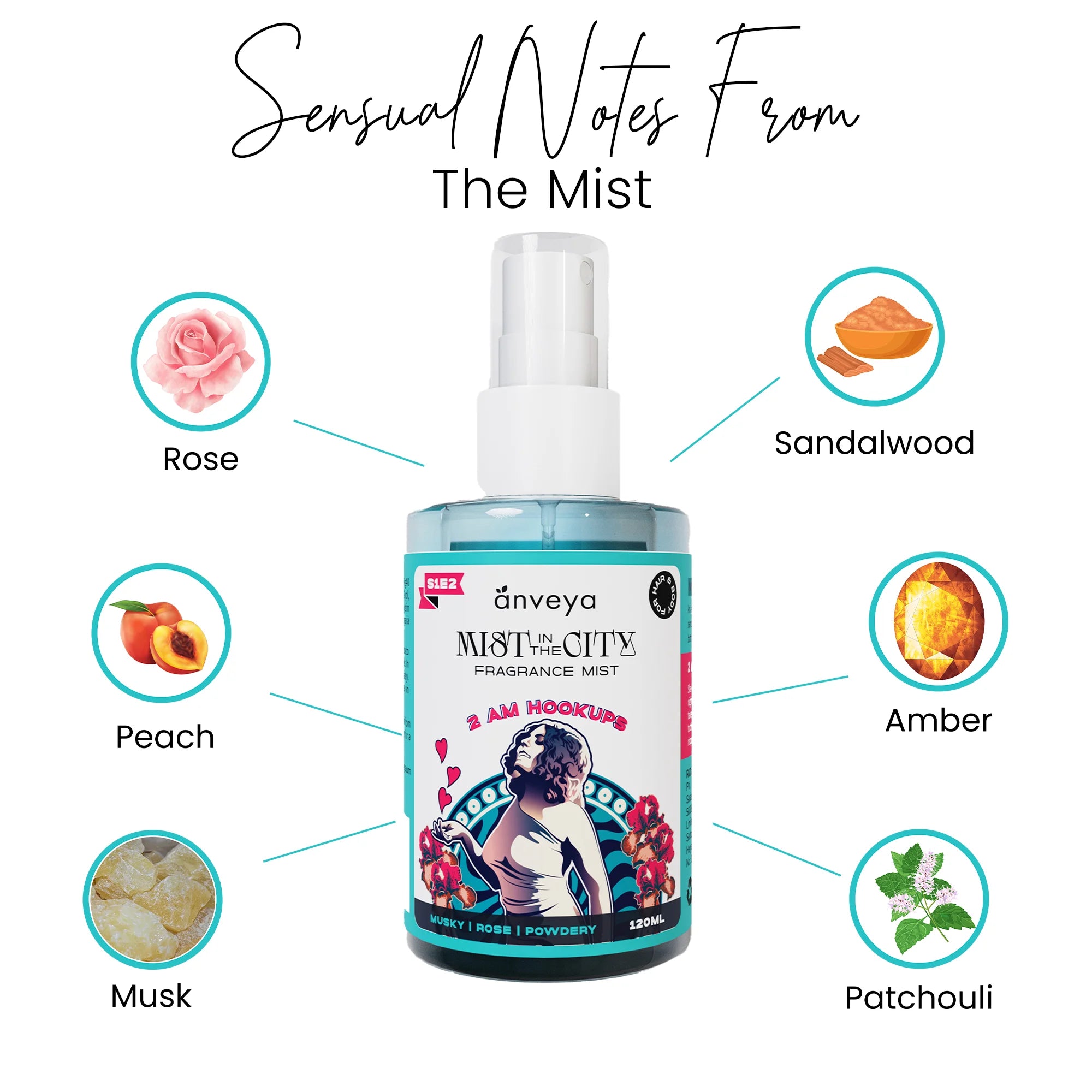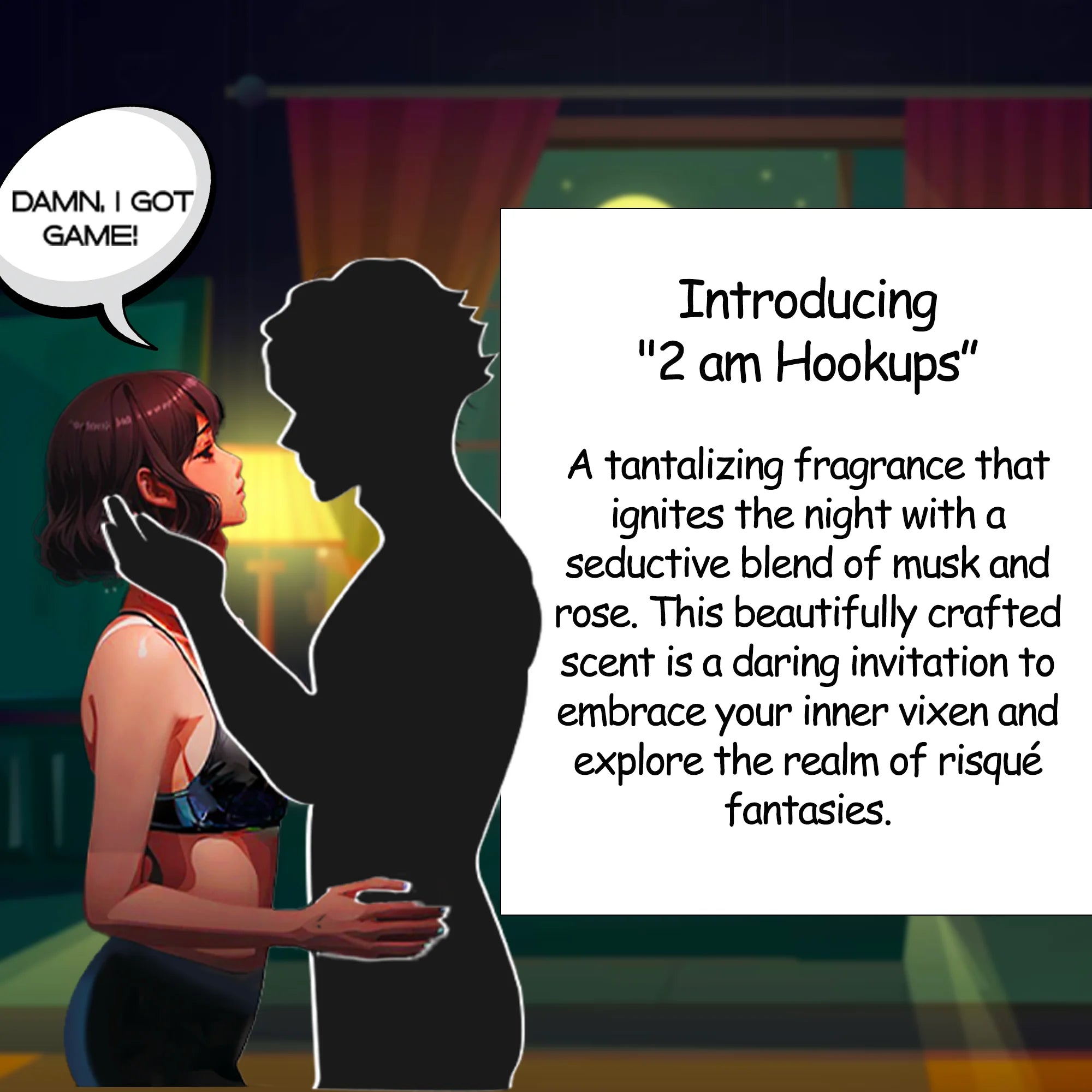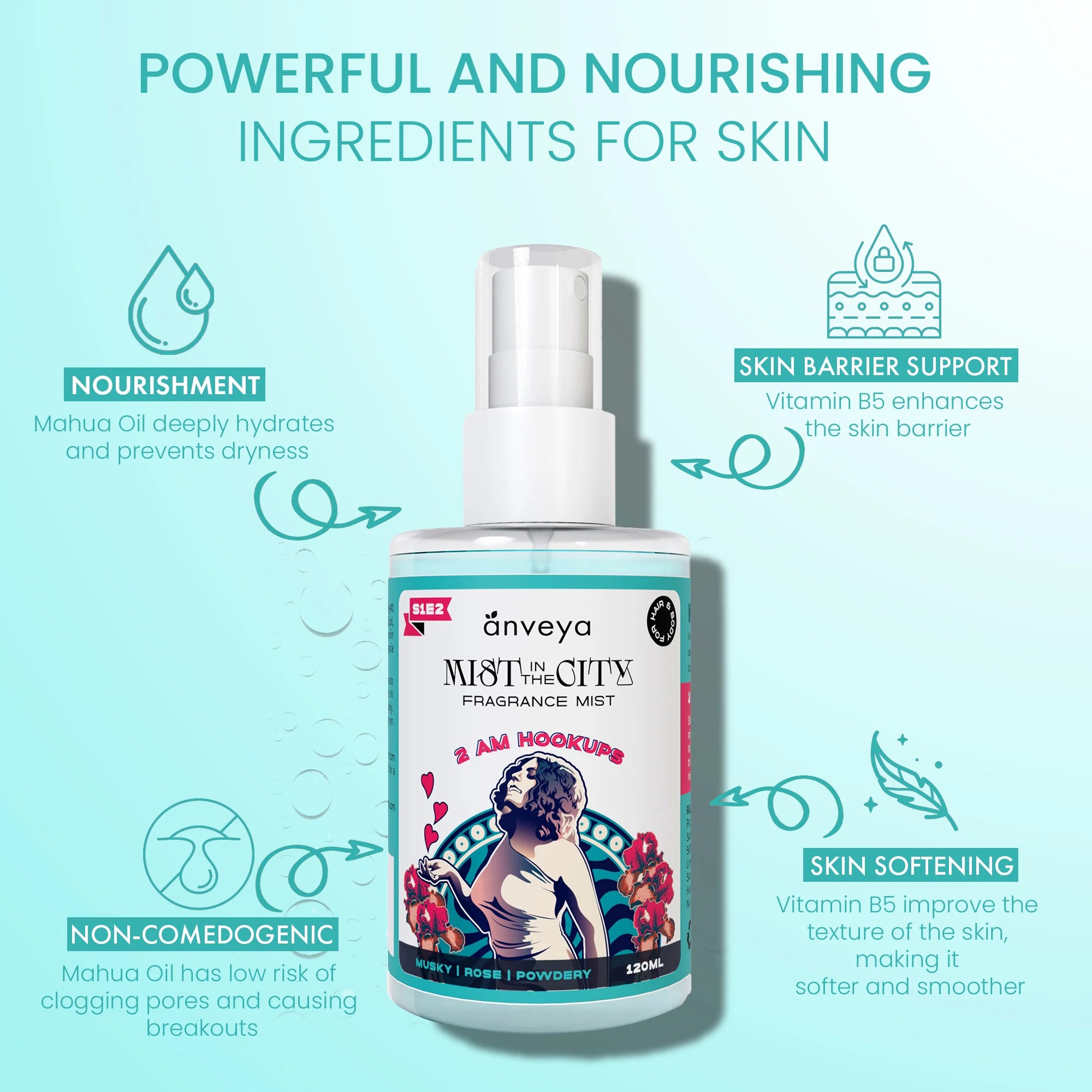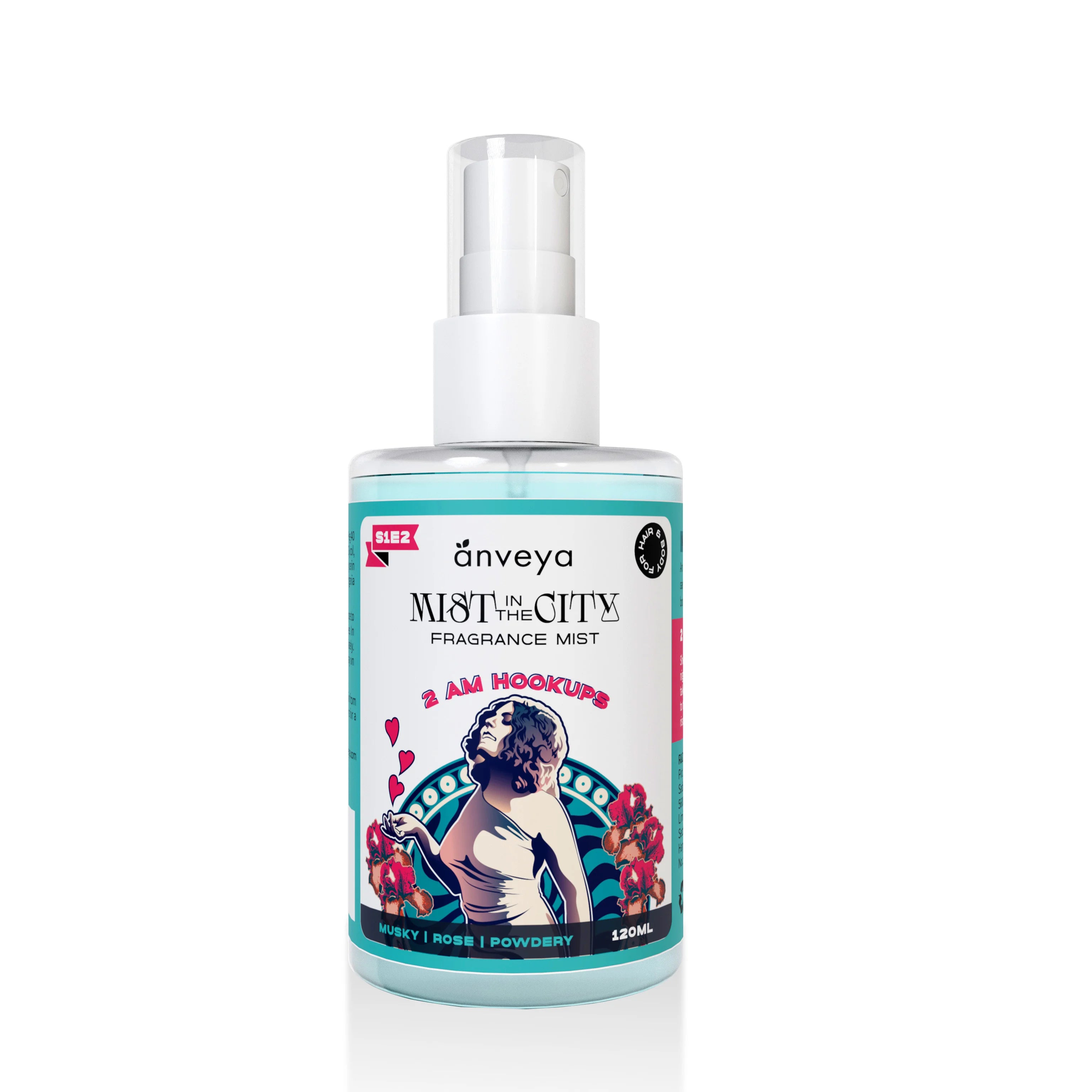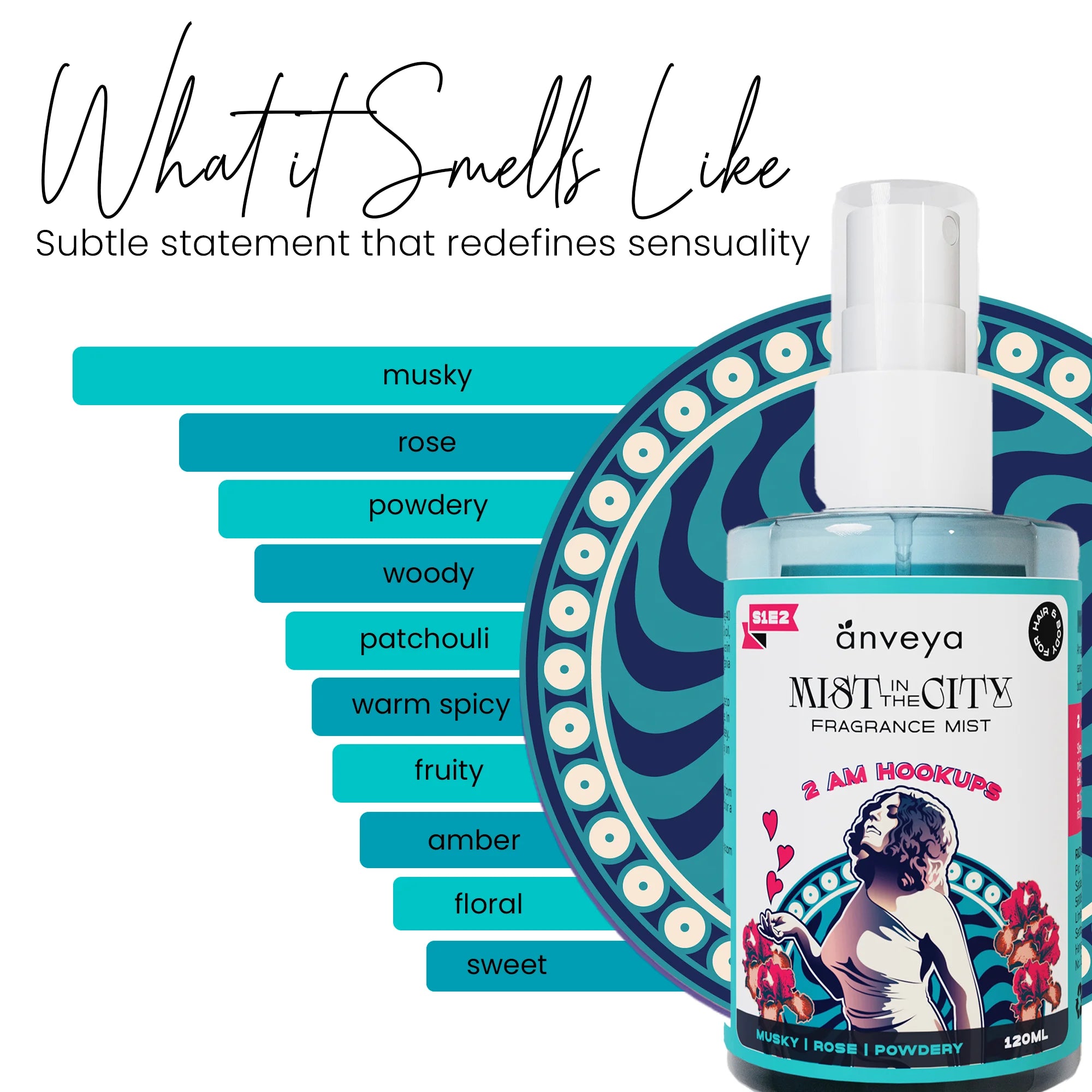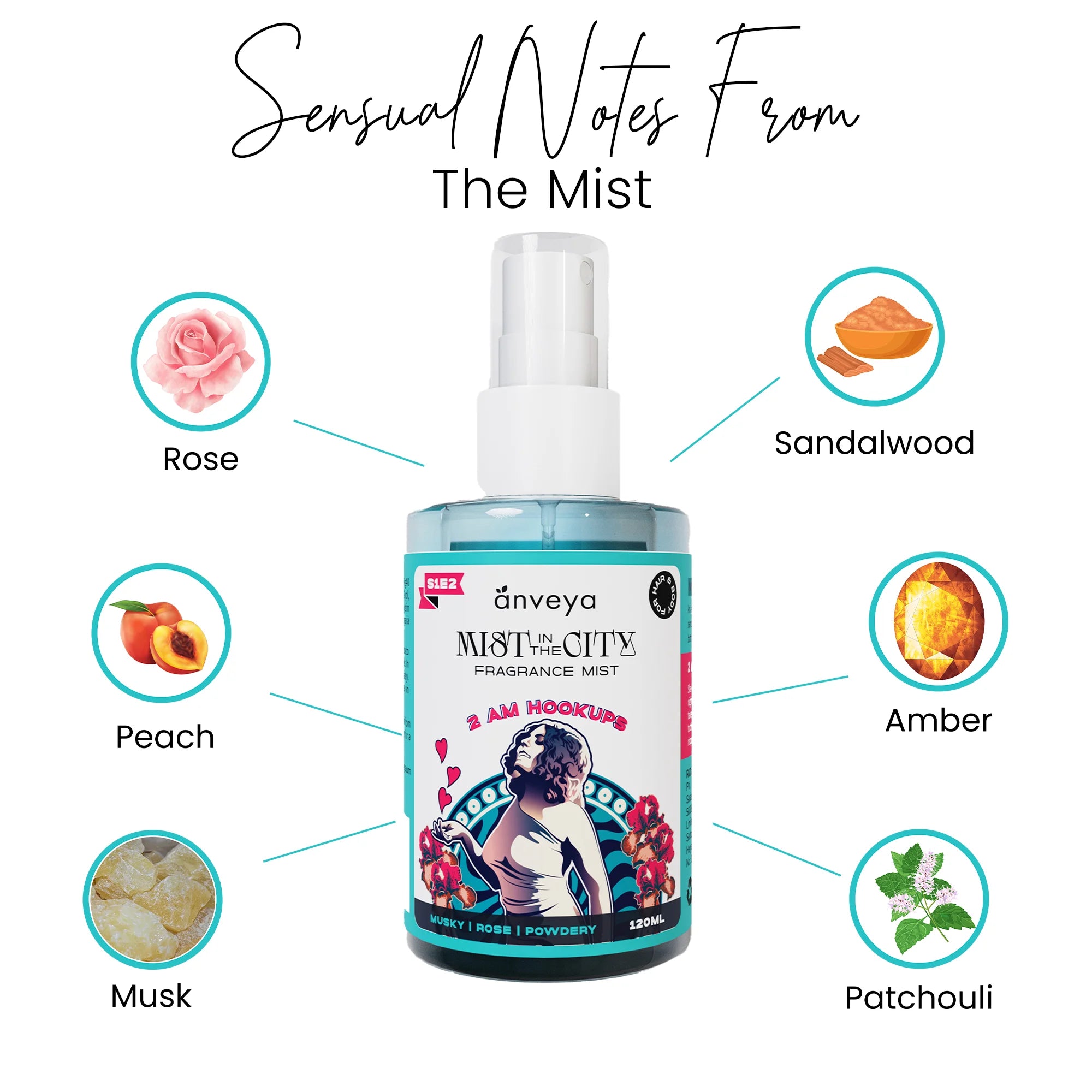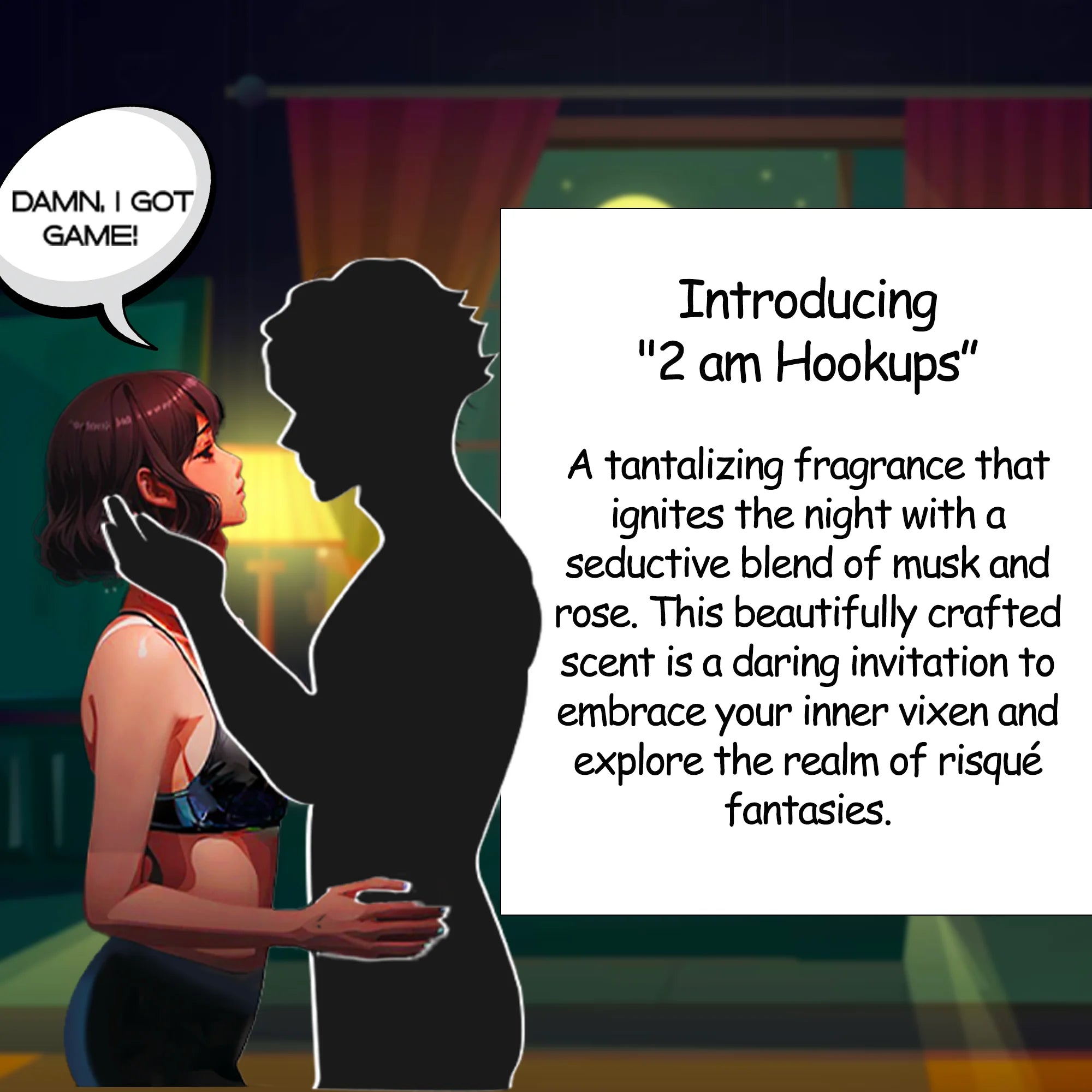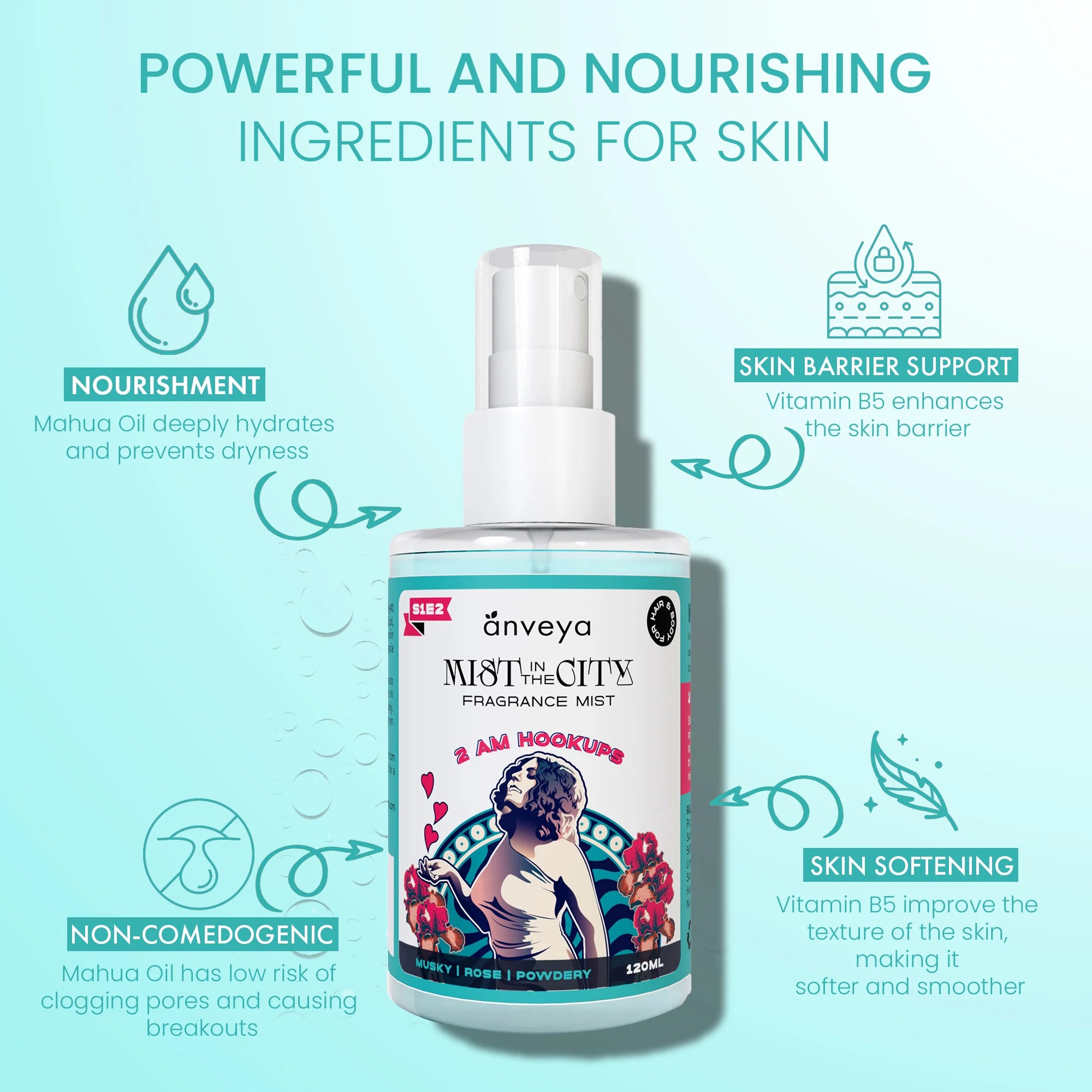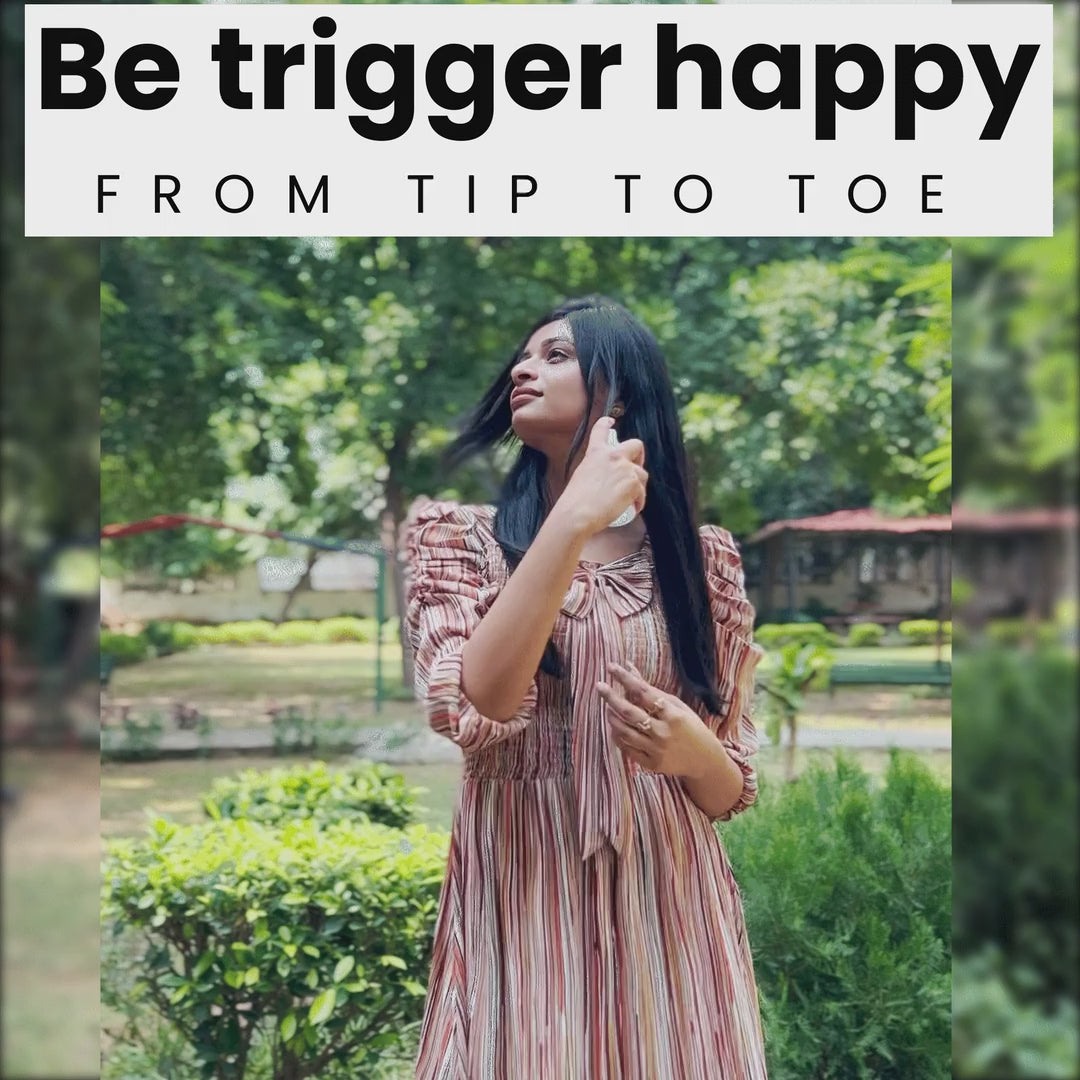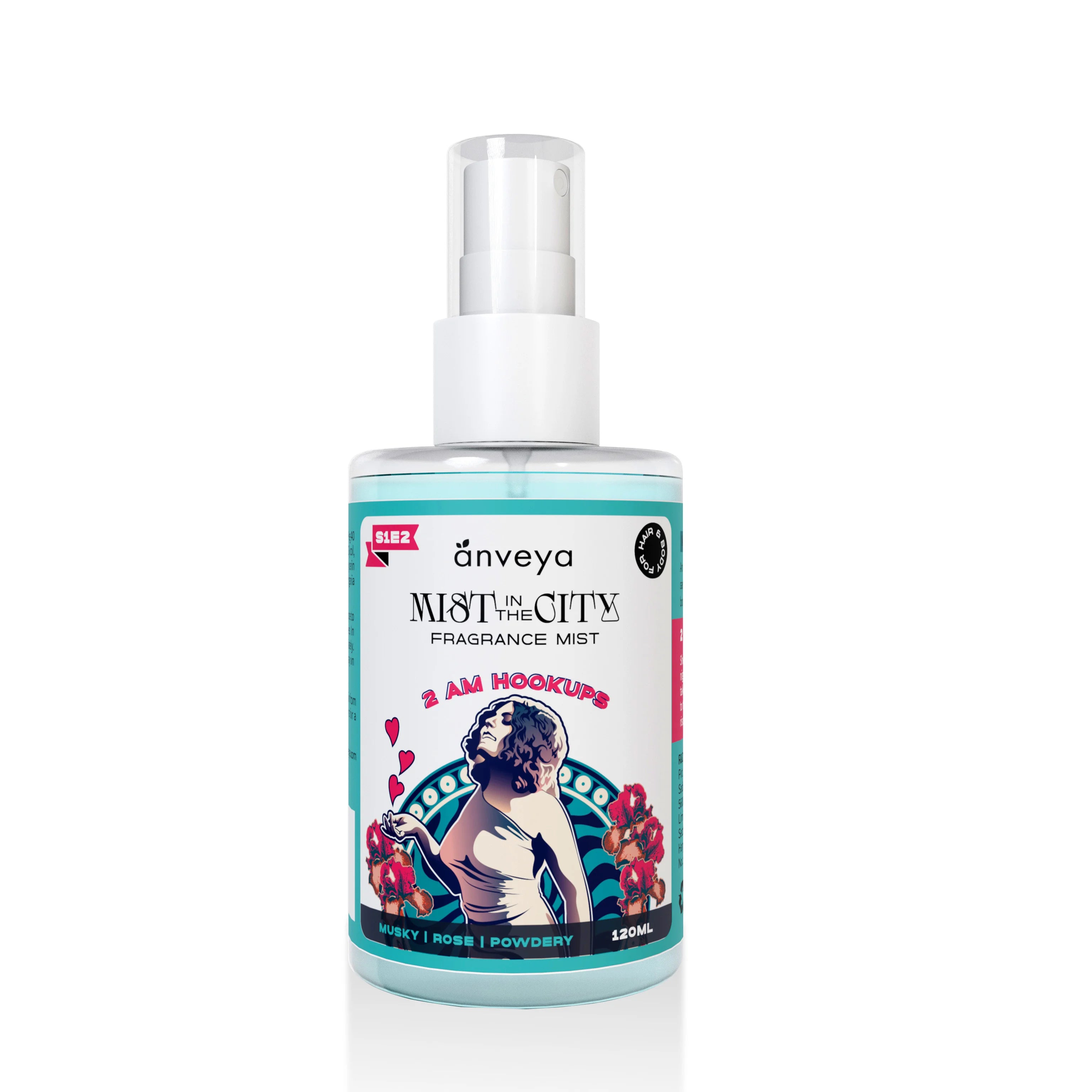 Anveya Mist In The City
2 AM HOOKUPS EP 2
Fragrance Mist | Musky | Rose | Powdery
Anveya Mist In The City
2 AM HOOKUPS EP 2
Fragrance Mist | Musky | Rose | Powdery
inclusive of all taxes
Sensual Notes from
The Mist
"Once it reacts with the skin, the first thing I notice is peach, a juicy perfect one you just need to take a bite from. The rose is a little more in the background and keeps this from becoming a little girl's fragrance. Then the musk gives a sensual and seductive aura, while remaining elegant and fresh."
Janvi
"If you are looking for a comforting, mature and creamy sexy musk then look no further."
Mahika
I really like this one. It has a nice rosey drydown. I´ve now had it on for a couple of hours, and the rose shines through.
Trisha
"I blind purchased a bottle somewhere because a couple of raving reviews got me curious as i was looking for a nice creamy musk. I love this because this is basic without being plain. It truly wowed me at first spritz and I can't really put my finger on, as to why. Just addicted to it. You can just as easily wear it in summer or any other season"
Krish
"My favourite! A really comforting musky flower perfume. First spray a little sharp but the drydown is really wooly and pink. It is exactly a 10/10 mist."
Jaya
WHERE CAN YOU USE IT
Date Night
Night Clubs
Bachelorette Parties
Romantic Getaways