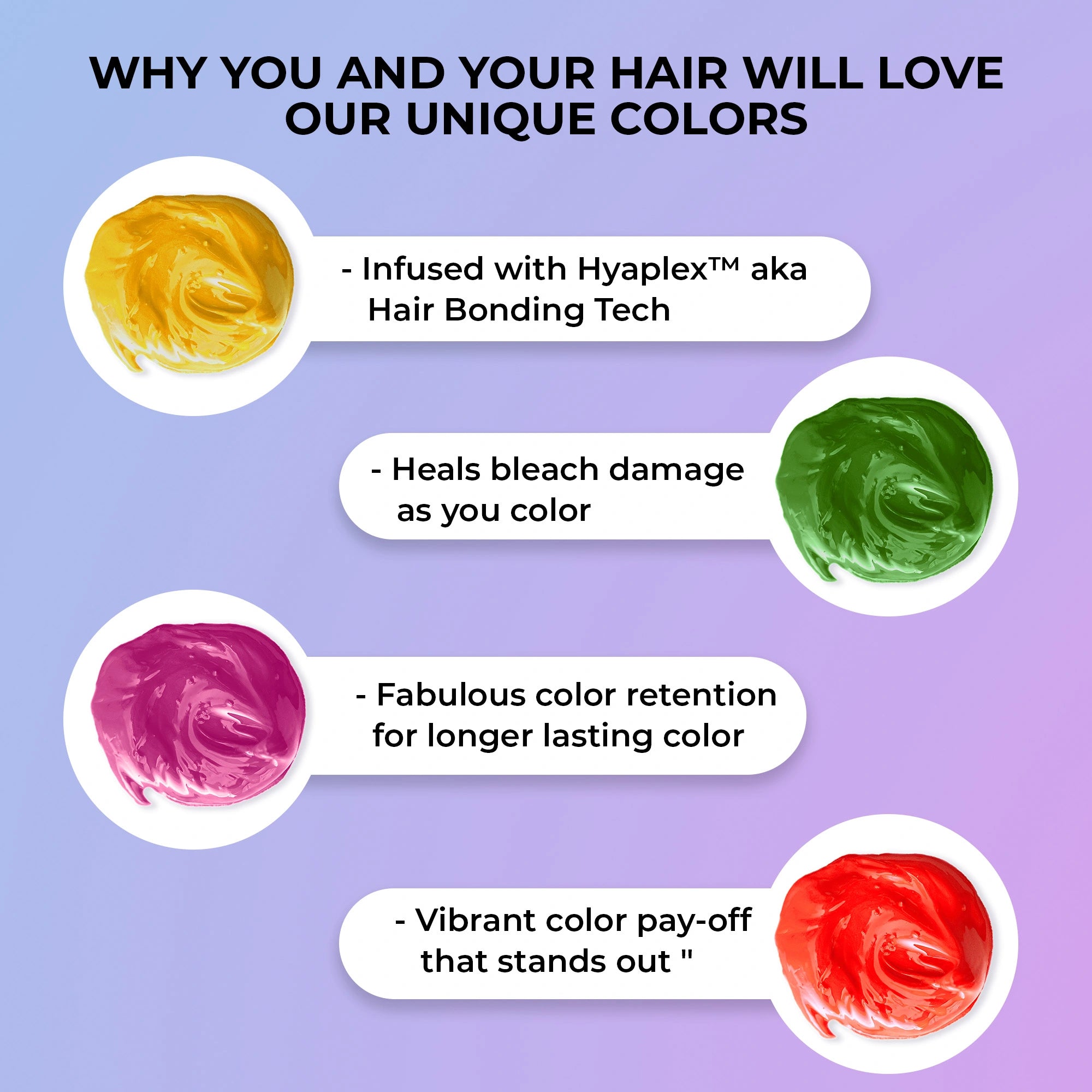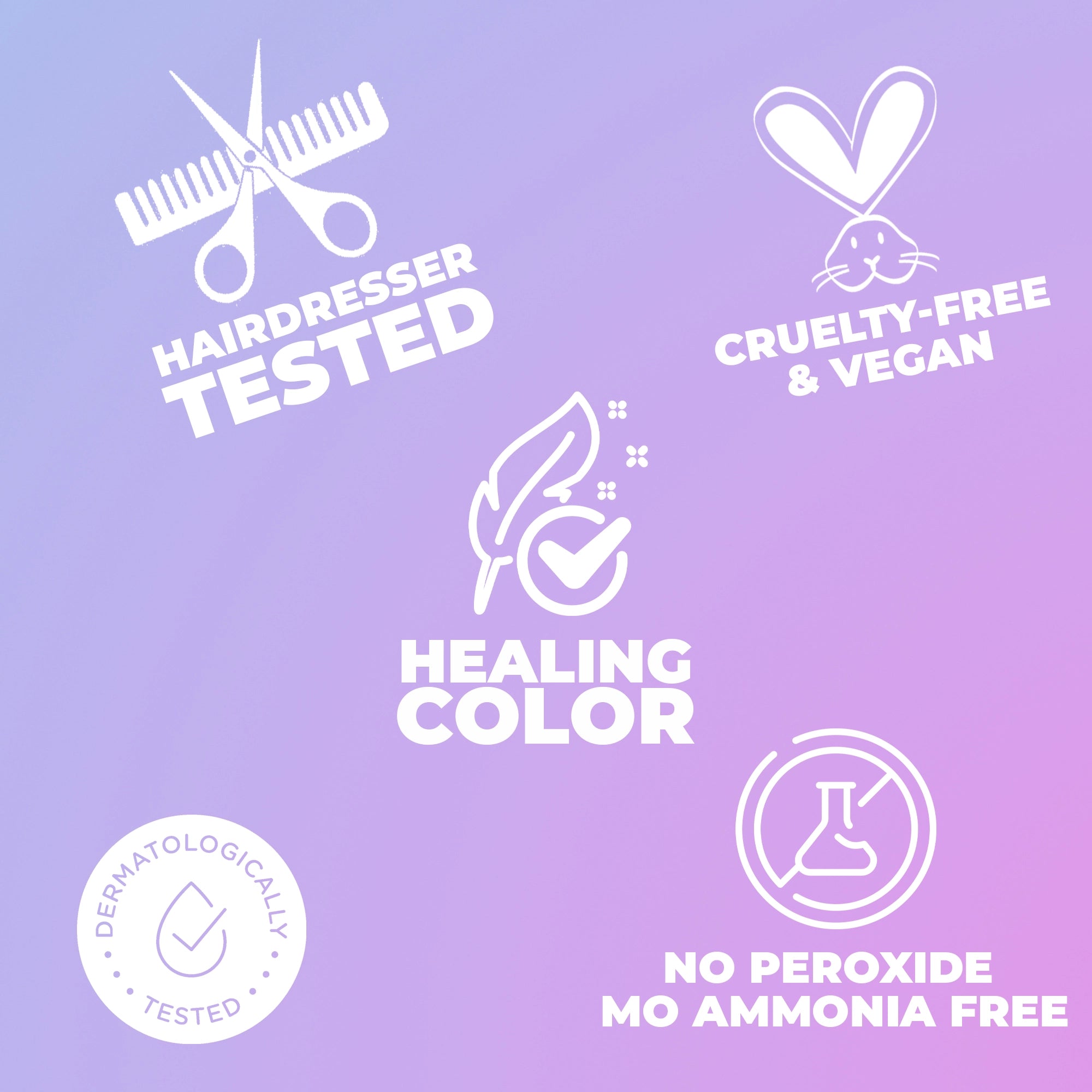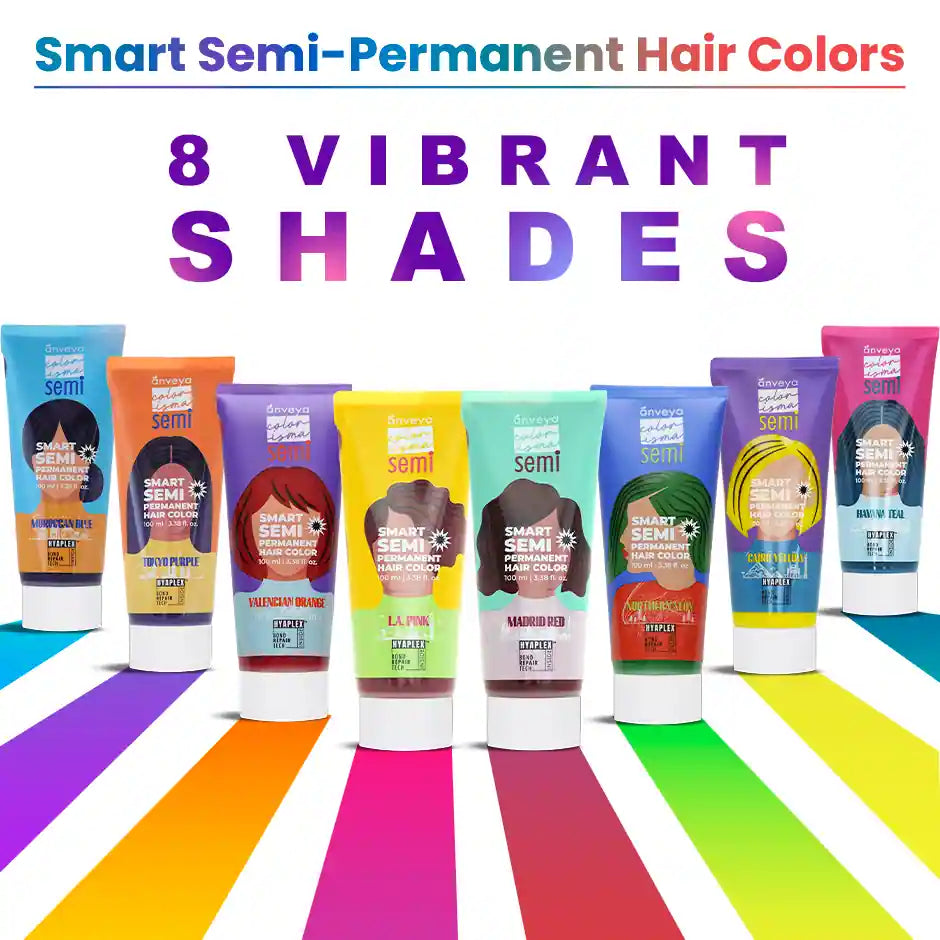 Anveya Colorisma Smart Semi Permanent Hair Color, with Hair Bond Tech Hyaplex™, 100ml
₹

695

Regular price

₹

895
NO DAMAGE SEMI-PERMANENT HAIR COLOR
✅ Free from harmful chemicals
✅ Repairs hair-bonds as you colour
✅ Lasts 8-10 washes
✅ Works on pre-lightened hair
Anveya Colorisma Smart Semi Permanent Hair Color, with Hair Bond Tech Hyaplex™, 100ml
₹

695

Regular price

₹

895
Anveya Colorisma Smart Semi Permanent Hair Colors
With Damage Reversing Hair Bonding Tech Hyaplex
INDIA'S 1st HEALING HAIR COLOUR
Let's you express yourself without any damage baggage
WHAT'S THE HYPE ABOUT HYAPLEX ?
A 3rd generation hair bounding technology that heals the damage from inside out.
Hair Colors are Liberating
I am naturally the most boring dishwater squirrel brown. So I have been playing with colors since I was 15.
-Katy Perry
This week's experiment... pink hair
-Dua Lipa
I love my hair. But I don't even remember my original hair color because I started bleaching it so young. I was like 11.
-Nicki Minaj