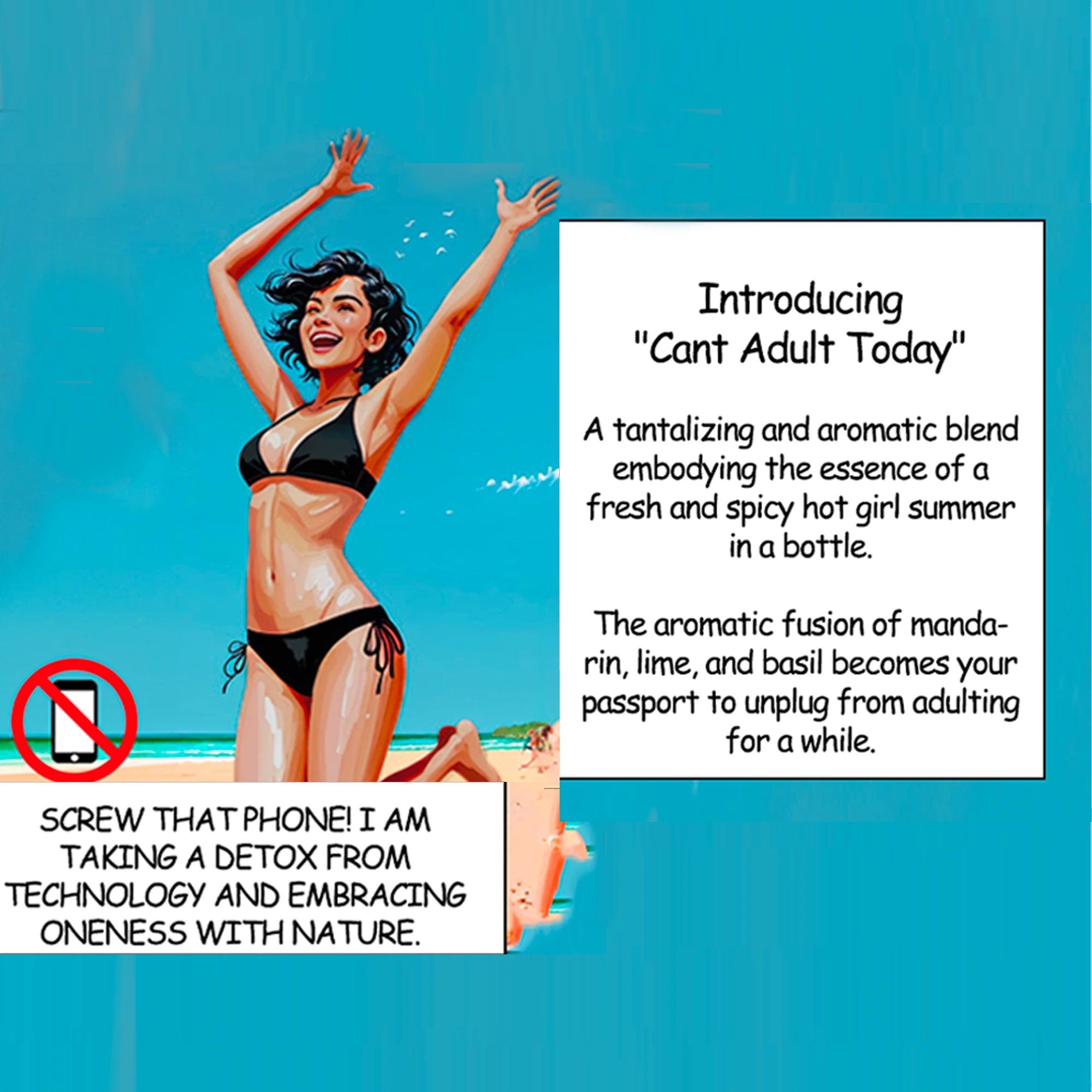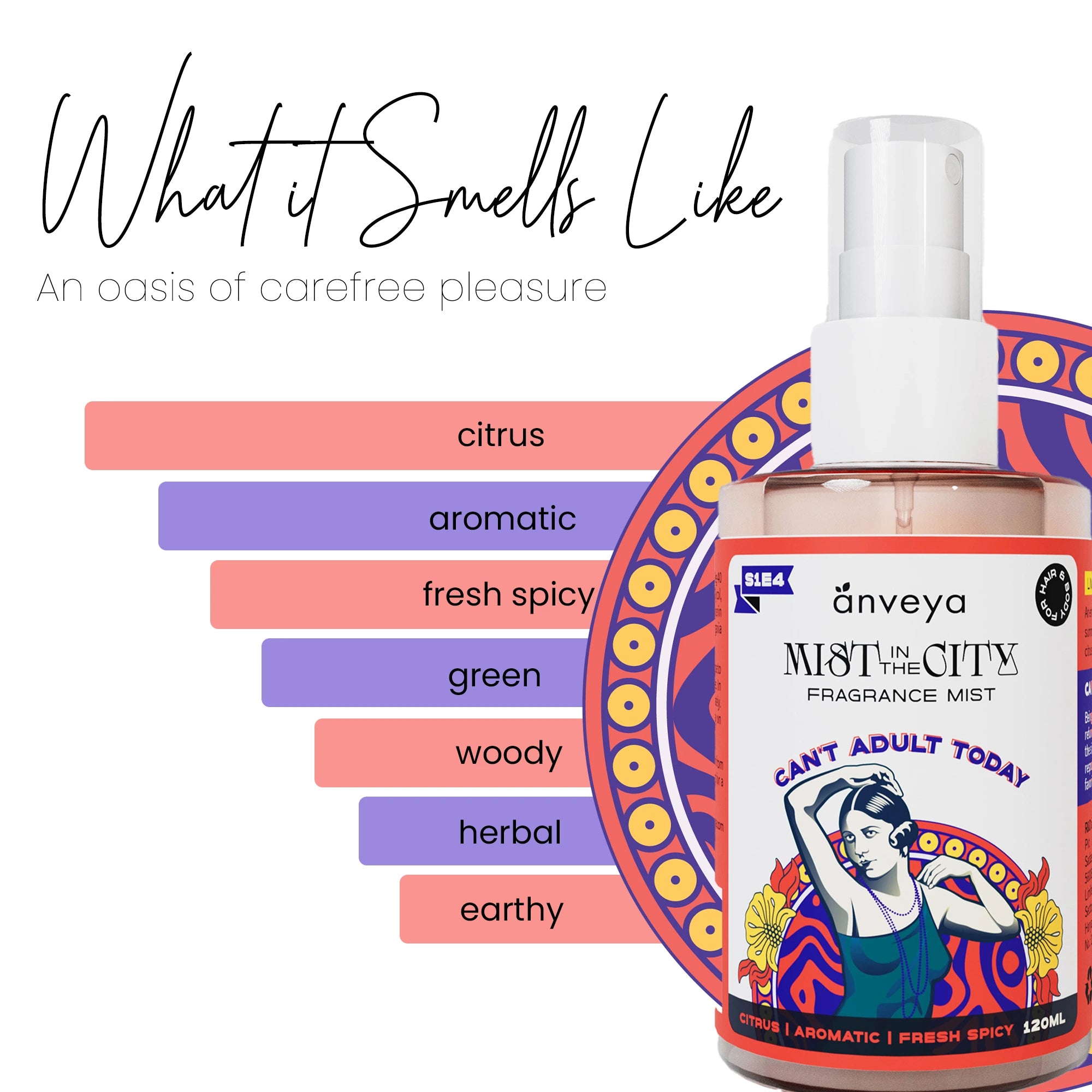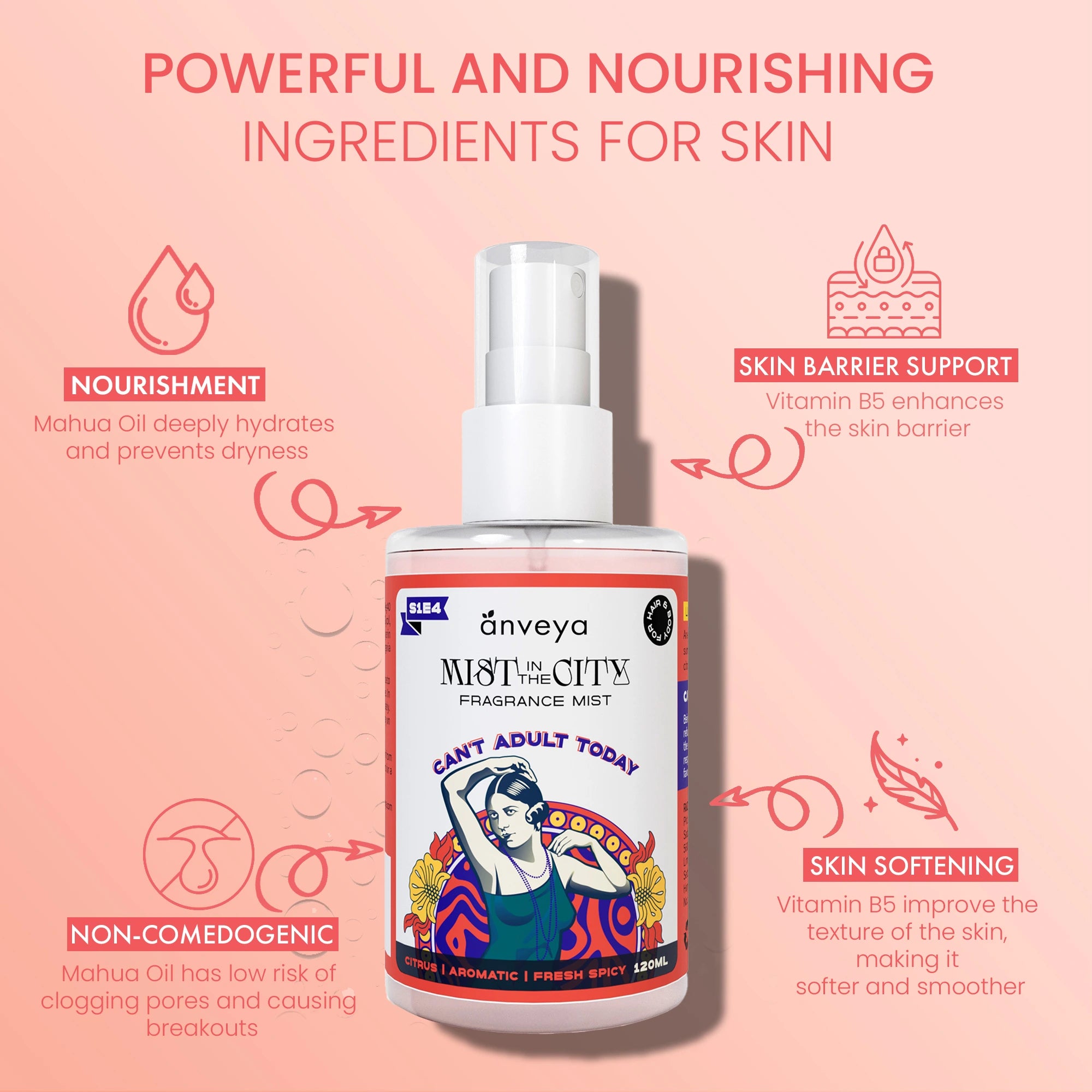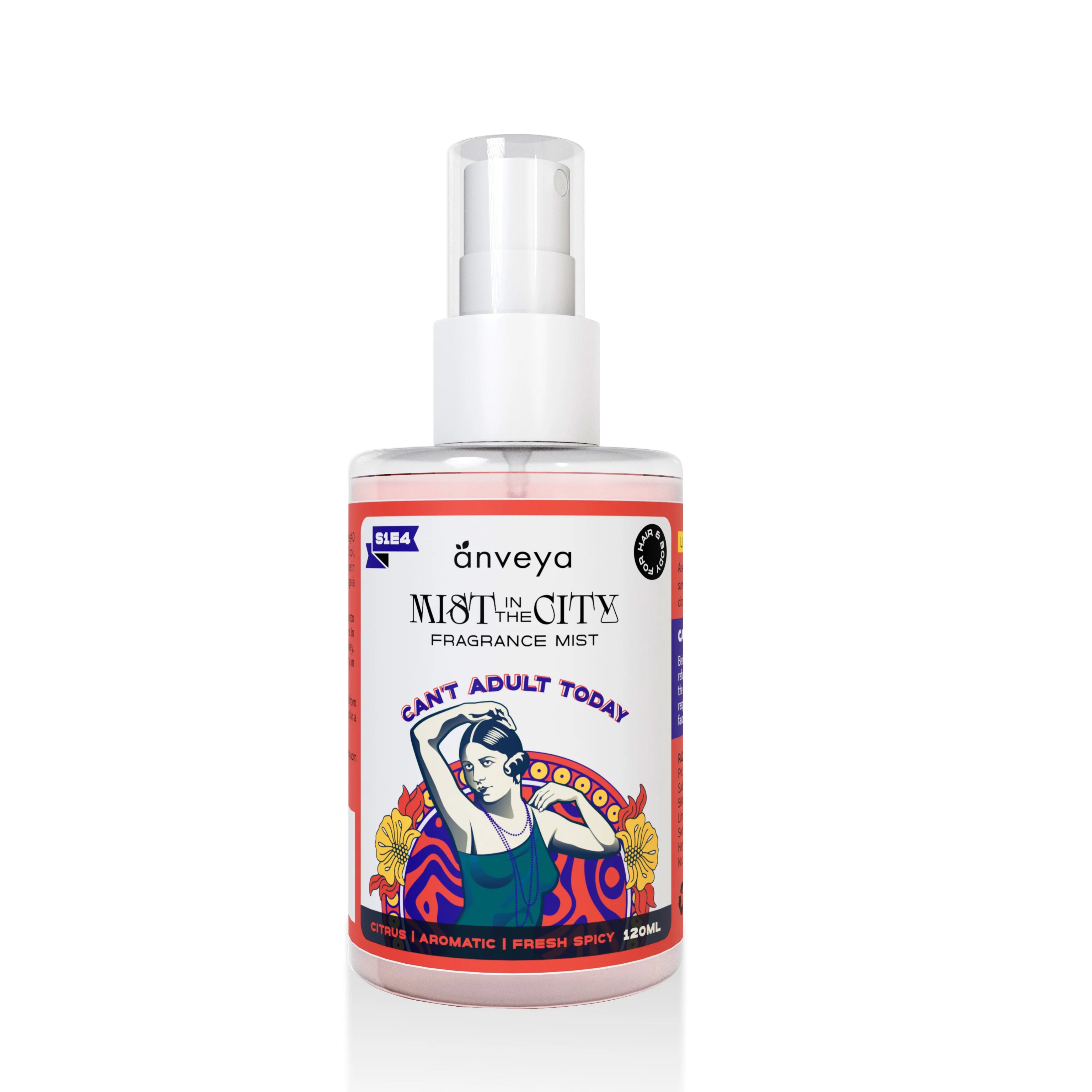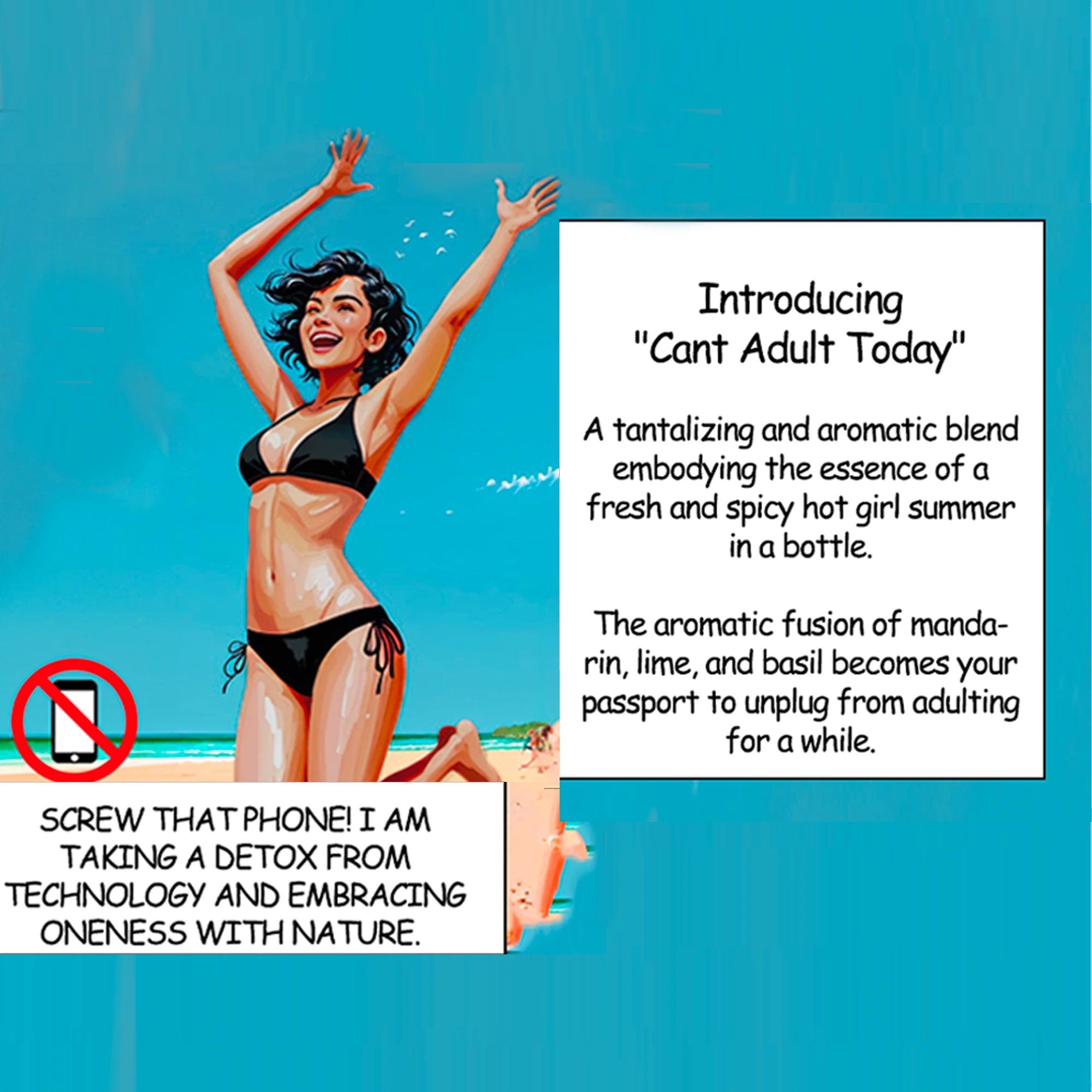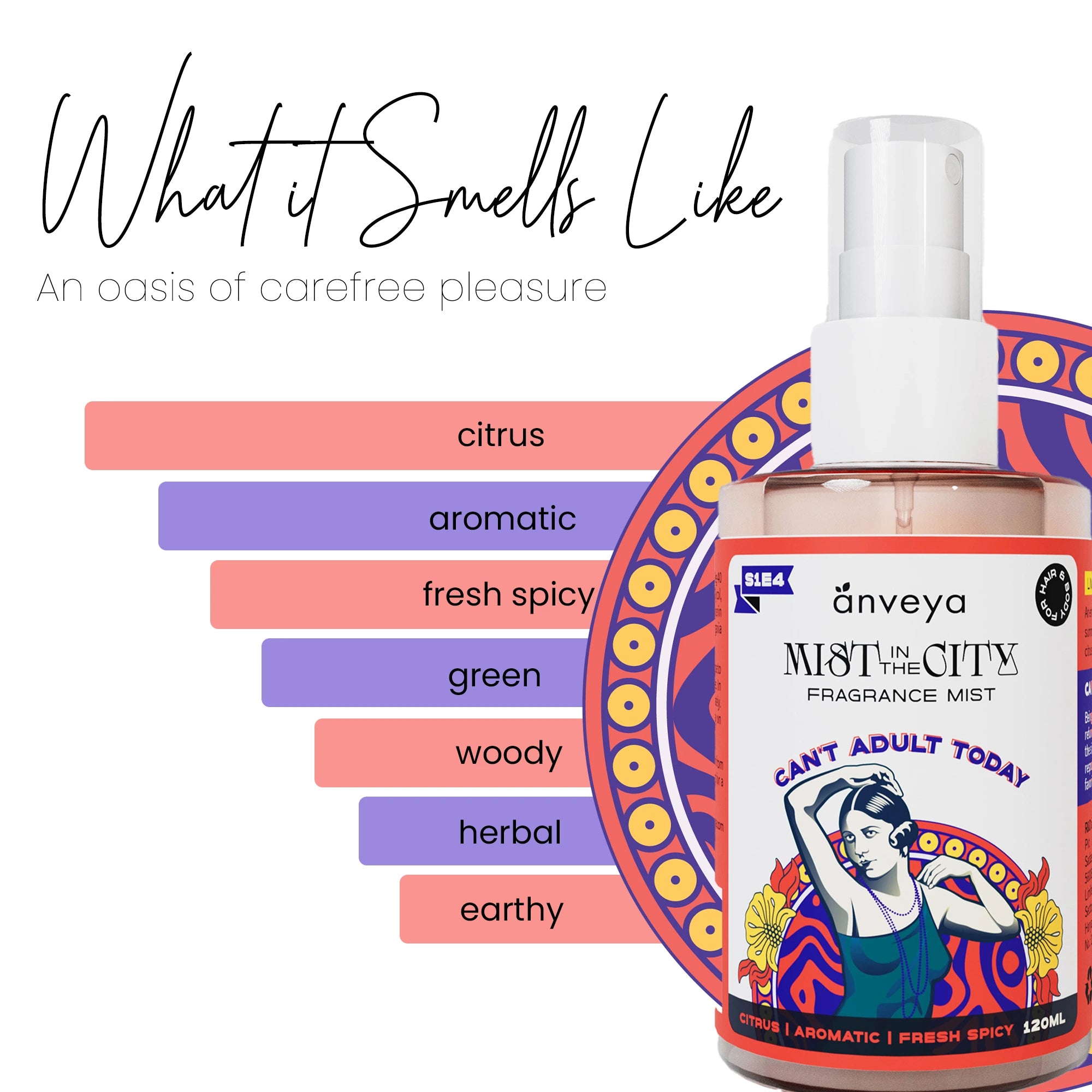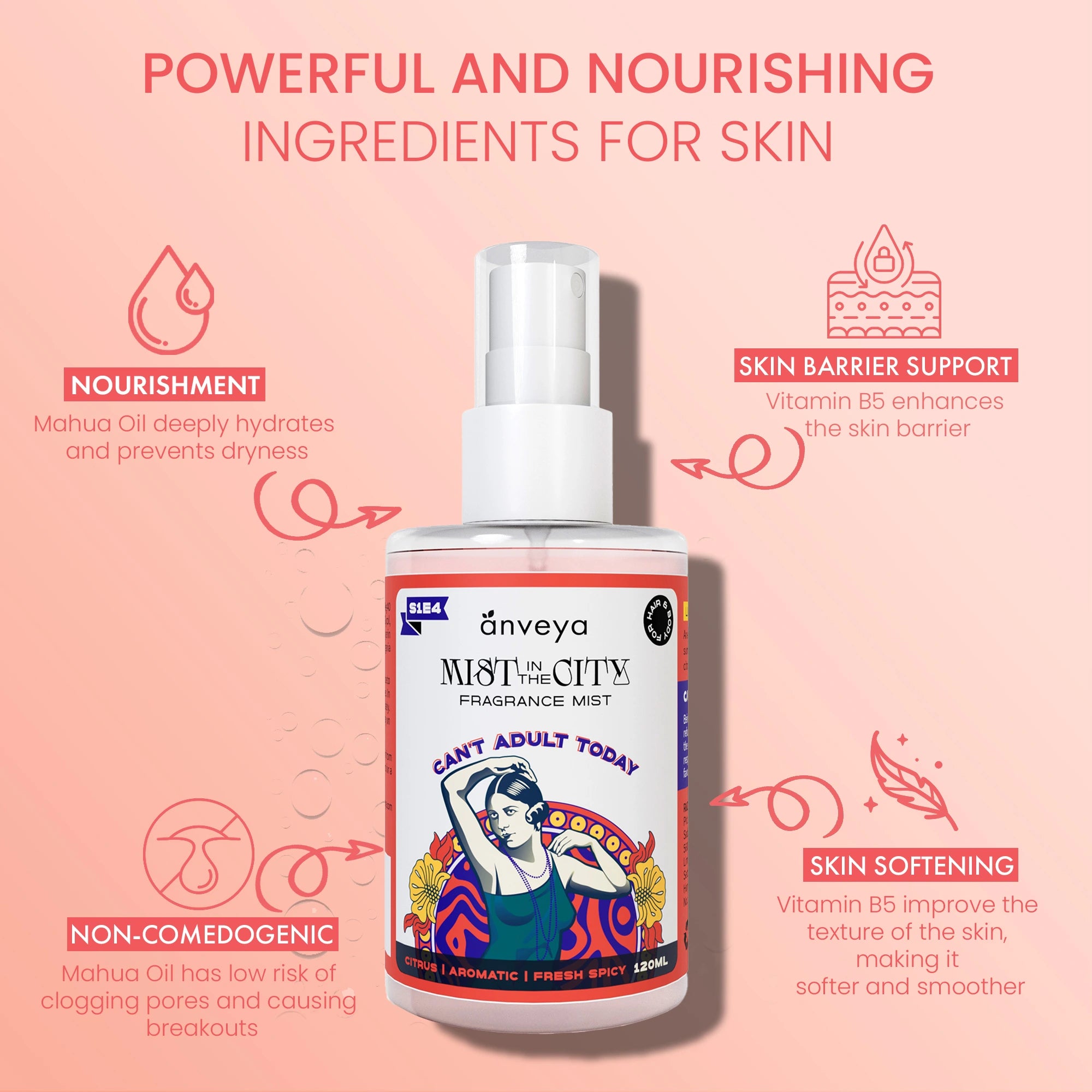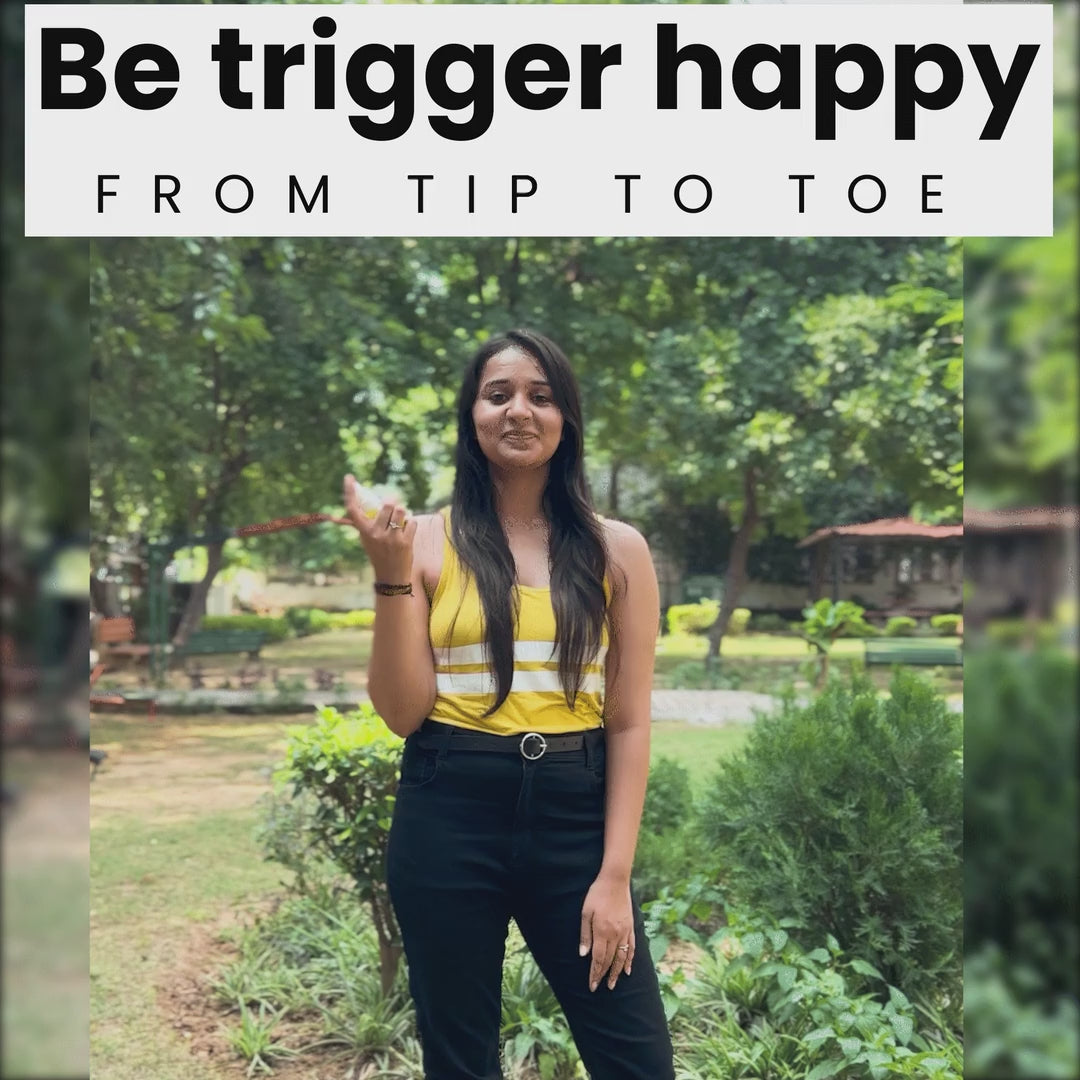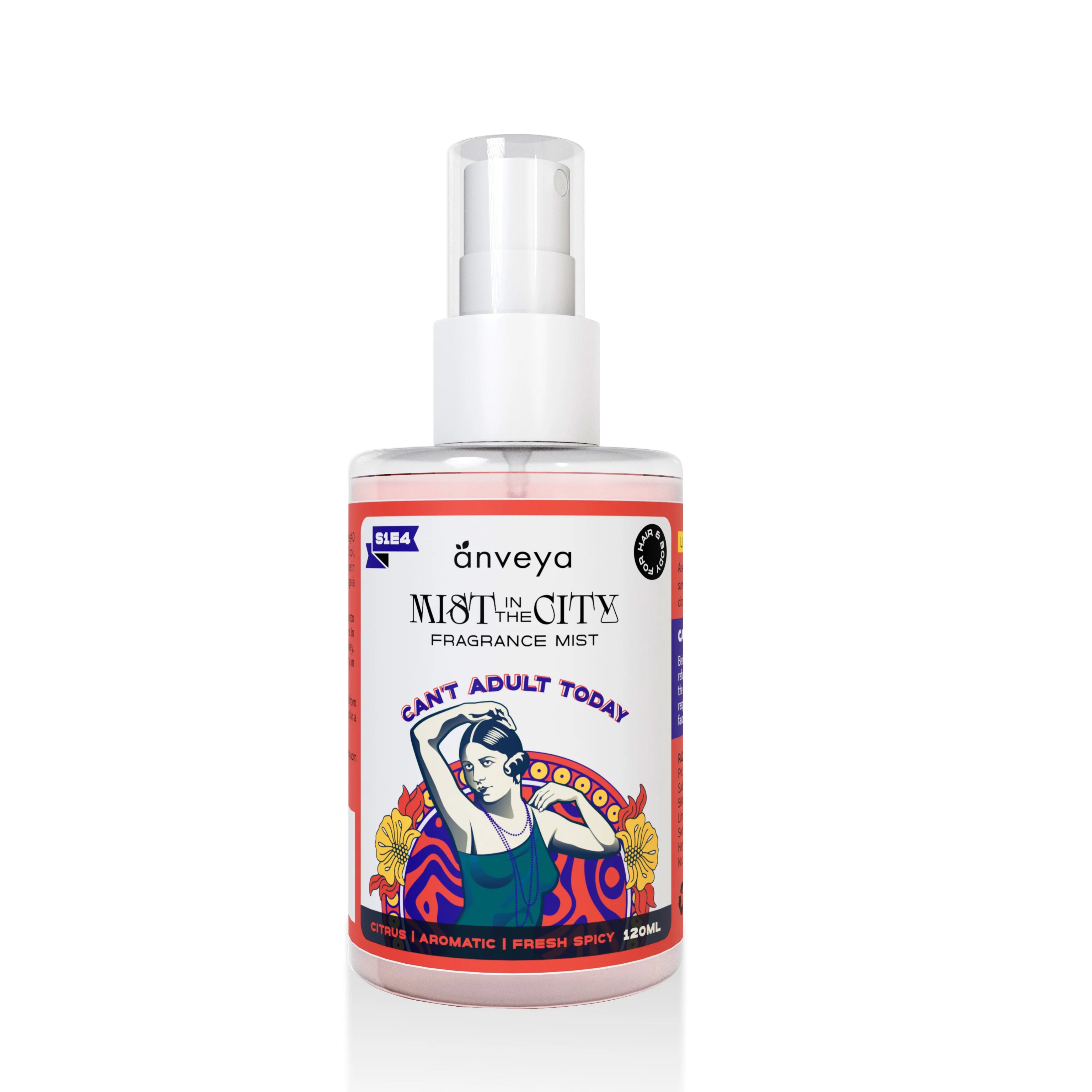 Anveya Mist In The City
Can't Adult Today EP 4
Fragrance Mist | Citrus | Aromatic | Fresh Spicy
Anveya Mist In The City
Can't Adult Today EP 4
Fragnance Mist | Citrus | Aromatic | Fresh Spicy
inclusive of all taxes
Sensual Notes from
The Mist
This is one of the best fresh & spicy mist our money can buy. It opens up citrusy and fresh, and then the freshness settles down, but it is still there throughout the life of the fragrance. Great.Review 7: A very musky/dusty citrus scent. Subtle.
Janvi
My bf's favorite perfume. It reminds me of what I imagine fancy champagne smells like, or a boujie house party.
Mahi
Herbal, zesty, and smells like something I'd want to eat on bruschetta. This reminds me of summer breezes and plants. Very green, very citrusy. It's wonderfully unisex vividly pulls to mind images of basil stems and lime rinds.
Kanika
I like this scent. I'm into this type of fragrances now, especially in the summer, that have green notes and herbal aromas. It's refreshing and also sensual.
Raman
This perfume beautifully sums up our hot summer afternoons in the Mediterranean. It evokes the sunny blue skies, lush green gardens and whitewashed villas. I love how it wears on my skin and in my hair.
Rohit
WHERE CAN YOU USE IT
Yatch
Yoga
Beach walks
Brunch