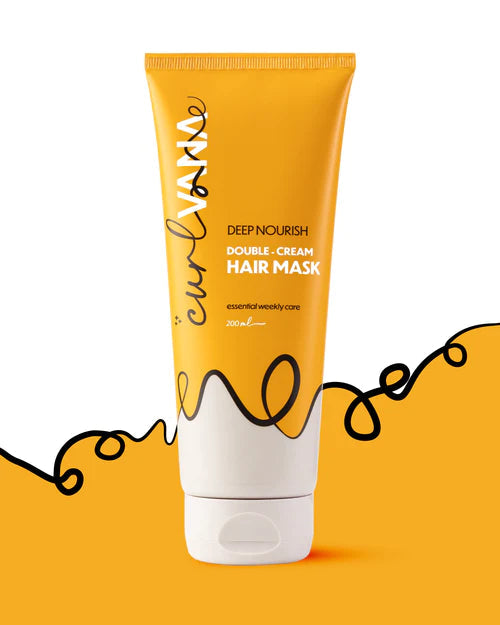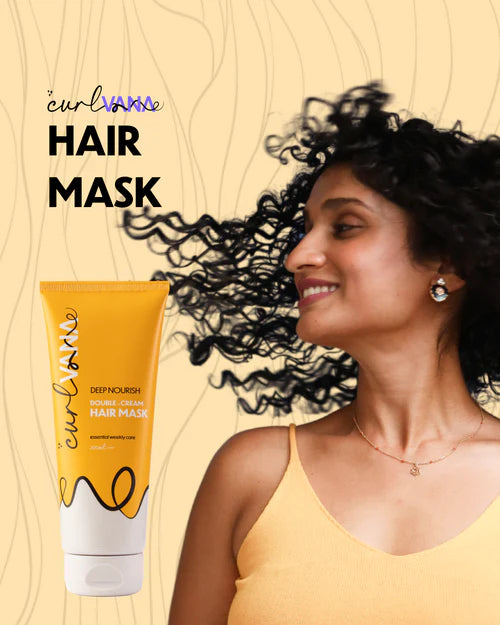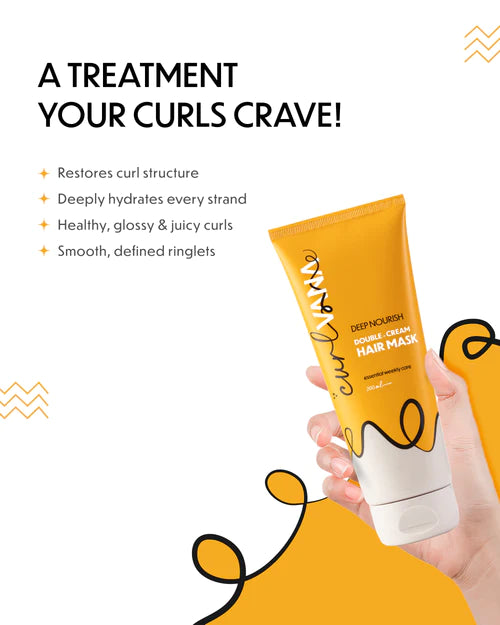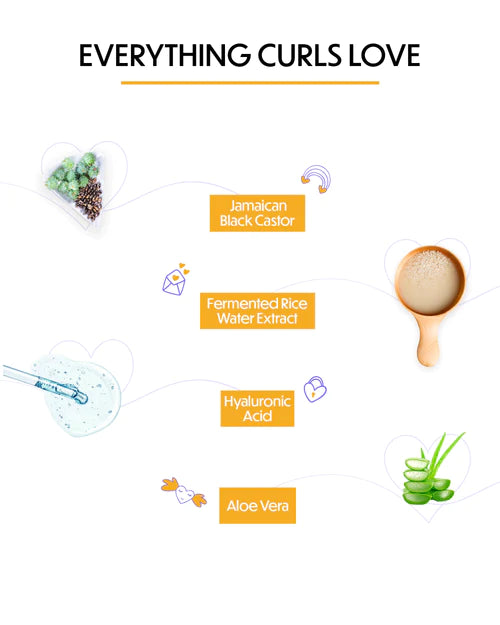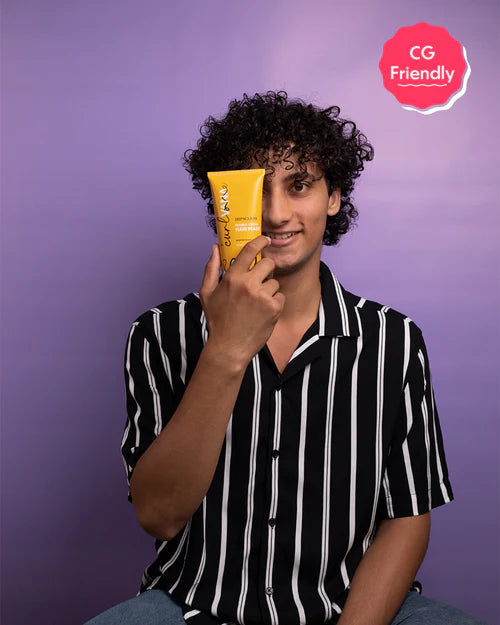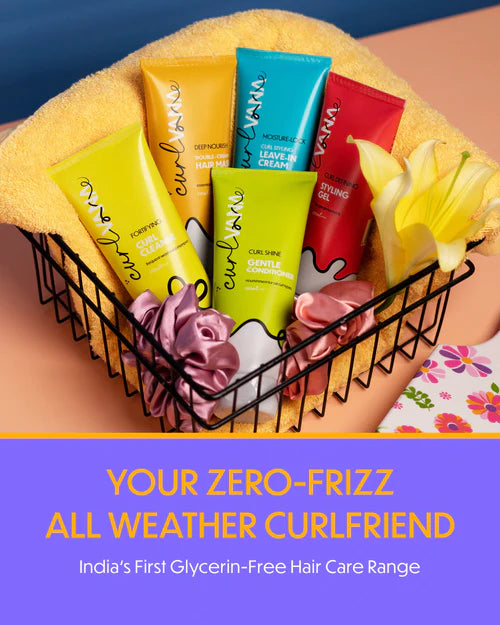 OFFERS
🎁 Free Anveya Fragrance Mist on Orders Above ₹ 999
🎁 Free Vitalizing Shampoo on Orders Above ₹ 1,499
Created specifically for ultra-dry and dull hair, this decadent, buttery hair mask intensely moisturizes curls, to transform them into soft, bouncy, perfectly-defined ringlets. It deeply conditions the hair for brilliant shine and frizz control.
Curlvana Deep Nourish Hair Mask, 200ml
₹

299

Regular price

₹

749
WHY IS GLYCERIN-FREE
GOOD FOR CURLS?
Glycerin tends to behave differently in conditions of different humidity. It can over-absorb moisture and disrupt curl pattern, causing frizz. Curlvana uses no Glycerin, and provides SUSTAINED HYDRATION and moisture-delivery through a proprietary combination of CURL-LOVING Jamaican Black Castor Oil, Hydrating HA, Pentavitin, Aloe Vera and Shea Butter. When there's Zero-Glycerin, all days are GOOD CURL DAYS.
FRIZZ-FREE,
DAY 2 OR DAY 3!
What about Day 2? And Day 3? Curlvana's LONG-LASTING curl care makes your Day 2 and Day 3 just as glorious as your wash day. It's time to move to India's First All-Weather Zero-Frizz Curly Hair Range.
DEEP NOURISH DOUBLE CREAM HAIR MASK
Essential weekly care
FINALLY, THE TREATMENT YOUR CURLS CRAVE: Phew! It's time for a hair mask that doesn't weigh your curls down. This mask intensively hydrates every strand, and restores curl structure while imparting ample nourishment. Unlock healthy, juicy curls.
Real Curls, Gorgeous Transformations
Everything Curls Love!
Your Zero-Frizz All Weather Curl Friend
Simplifying Curly Hair Care
We Love the same things that You Do
We Hate the same things that You do
We Love the same things that You Do
We Hate the same things that You do
Reviews from Happy Curlies